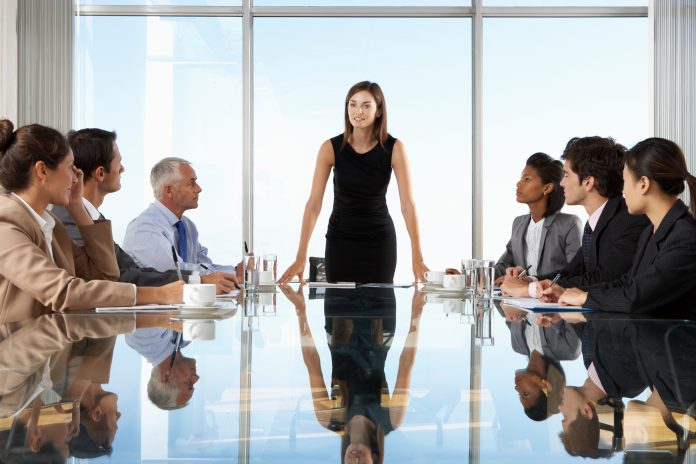 Washington, D.C. – Members of the Women's Transportation Seminar (WTS) International have elected the following ­­industry leaders to serve on the WTS International and WTS Foundation Boards of Directors for 2-year terms. The Boards took office at the close of the Annual Business Meeting on May 20, 2022.
The WTS International Board of Directors is the governing body of the organization, delivering strategic direction, setting policy, and providing governance and oversight for WTS International. The Board of Directors oversees the organization's strategic plan, annual operating budget, among other fiduciary responsibilities.
Jannet Walker-Ford, Chair-Elect is the immediate past chair of the WTS Foundation Board, and the Senior Vice President and National Transit & Rail Business Line Lead at WSP USA.  "Advancing women in transportation is more important than ever," said Walker-Ford. "I am honored to help guide WTS International and our dedicated membership into the future—reflecting on the needs of our communities, implementing a legislative agenda that informs policy makers on the importance of equity, and embracing mobility strategies that will move a diverse workforce and industry ever-forward."
Walker-Ford is a respected transportation executive and industry leader with more than 25 years of transportation leadership experience in the private and public sectors. She holds a BBA in Management Information Systems from the University of Memphis, and a MSA in Business from Central Michigan University. Walker-Ford serves as board chair of the American Public Transportation Foundation; an executive committee member of the American Public Transportation Association (APTA) Board of Directors; a member of the ENO Center for Transportation Board of Directors; a Trustee of the Jacksonville University Board of Trustees, and as the ITS America Sustainability and Resiliency Committee Chair.
Karen Good, Chair-Elect of the WTS Foundation Board and current Vice Chair, has been employed with the City of Denver for over 16 years, currently with the Department of Transportation and Infrastructure. Good has worked on a variety of transportation projects including corridor visioning and planning, city coordination for CDOT's I-70 East EIS and Speer and 23rd Bridges, strategic transportation planning, and more.  Good received her Master's in Landscape Architecture from the University of Massachusetts. She serves on the 14th St and Brighton GID District Advisory Boards in her role with the city and is President for the Denver Urban Gardens board.
"The WTS Foundation provides the building blocks for a new generation of transportation leaders. I look forward to continuing our excellent tradition of scholarship and education," said Good.
2022-2024 WTS International Board of Directors:
Chair – Jannet Walker-Ford, WSP USA
Vice Chair –  Bridget Beato, Lumenor Consulting Group
Immediate Past Chair – Paula Hammond, WSP USA
Secretary – Leanne Redden, Regional Transportation Authorit, RTA Chicago
Treasurer – Alexa Gangemi, HNTB
Director –  Erin Slayton, HDR
Director –  Karen Philbrick, Ph.D., Mineta Transportation Institute
Director –  Inez Evans, IndyGo
Director –  Monica Tibbits-Nutt, 128 Business Council
Director –  MJ Maynard, Regional Transportation Commission of Southern Nevada
Director –  Helen McSwain, Rohadfox Construction Control Services
Director –  Katharine Eagan Kelleman, Port Authority of Allegheny County
Director –  Debra Johnson, Denver Regional Transportation District
2022-2024 WTS Foundation Board of Directors:
Chair – Karen Good, Department of Transportation & Infrastructure, City of Denver
Vice Chair – Yvonne Lopez-Diaz, HNTB
Immediate Past Chair – Jannet Walker-Ford, WSP USA
Secretary – Davietta Knight, RS&H
Treasurer – Christi Skinner, HDR
Director –  Avital Barnea, California State Transportation Agency
Director –  Kelly Kaysonepheth, AZTEC Engineering
Director –  Angela Berry-Roberson, WSP USA
Director –  Odessa L. Phillip, Assedo Consulting
Director –  Emmanuella Myrthil, HNTB
Director – Monica Tibbits-Nutt, 128 Business Council
"I look forward to working with our new and returning WTS leaders as we advance on our strategic initiatives in alignment with the WTS International and Foundation Business Plans to attract, sustain, connect, and advance women in the transportation industry. With their wisdom and extensive experience in the industry, I am certain that we will guide WTS into a new era of transformation," said Sara M. Stickler, CAE, President & CEO, WTS International