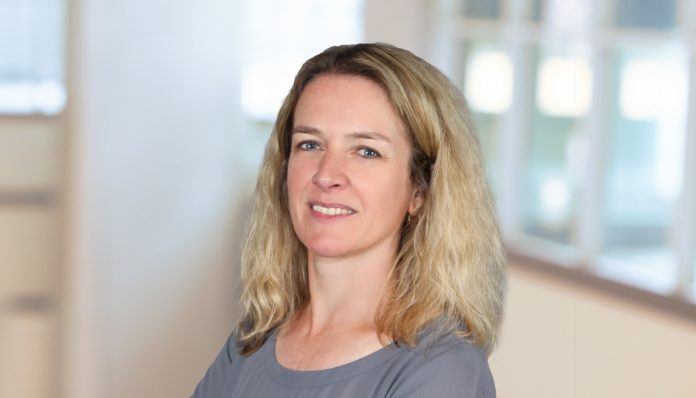 Woodard & Curran is excited to welcome Laura Kennedy as our new Business Development Leader for the private sector. With nearly 22 years in environmental consulting, she brings to this new role a breadth of experience in people leadership, client service, operations and finance, and corporate governance. She has served in a variety of roles from project scientist to project manager, client service manager, technical expert, group manager, practice leader, chief operating officer, and board chair, with a proven track record for improving profitability and operational efficiency while delivering exceptional client service and employee engagement and development.
"What I have enjoyed most in my career is partnering with clients to understand their needs and tailoring solutions based on expertise," said Kennedy. "I am excited about the depth of expertise Woodard & Curran can bring to our clients and what that means for strategies we can develop in partnership with our clients."
Kennedy holds a bachelor's degree in chemistry from Dartmouth, a master's degree in toxicology from Massachusetts Institute of Technology, and completed the Kellogg Executive Education Corporate Governance program. Her most recent role focused on clients in the food and beverage industry and transportation sector. Prior to that, she served as a chief operating officer for industrial business, responsible for project delivery, resource management, business development, client service, technology and innovation, and quality. In a span of three years, she increased the profitability of the industrial business from 6 percent to 18 percent.
Alyson Watson, CEO, said, "In addition to her technical and operational expertise, Laura's grasp of the environmental challenges facing the private sector is unmatched. She brings a unique ability to establish successful and creative partnerships with key industrial accounts that will benefit from our integrated services, from concept to operations."