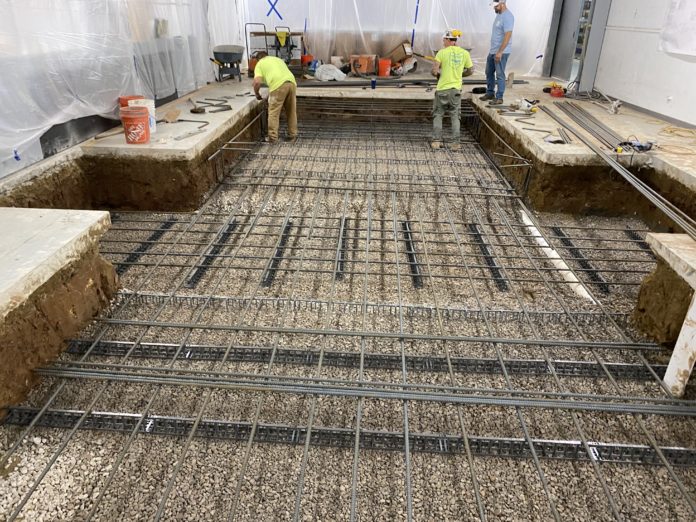 Western Specialty Contractors – Cleveland Branch recently installed a concrete equipment pad to support Tap Packaging + Design's newest printing machine.
The industrial printing facility has been based in the Cleveland area for nearly 120 years. Located in a 208,000-square-foot modern production facility, Tap offers a variety of equipment and services from graphic and structural design to printing, converting, inventory management and fulfillment.
Western contracted with Tap in August 2022 to install the 13 ft. wide x 33 ft. long, two-foot-thick concrete pad, according to engineering specifications, for a large printing machine that prints beer cases and packaging for other consumer products.
Because the plant operates 24-hours-a-day, Western's craftsmen utilized an electric mini excavator and other electrical equipment to minimize fumes and noise while digging a trench in the plant's 5-inch-thick concrete floor for the new pad.
Western's craftsmen then created a foundation to pour the 5000 psi concrete mix using #6 rebar running both directions every 12 inches, with hook bars at the end of each run to create a pair of rebar mats.
Western completed the project in October 2022, on time and within budget and has plans to install concrete pads at the plant later this year for three additional pieces of machinery.