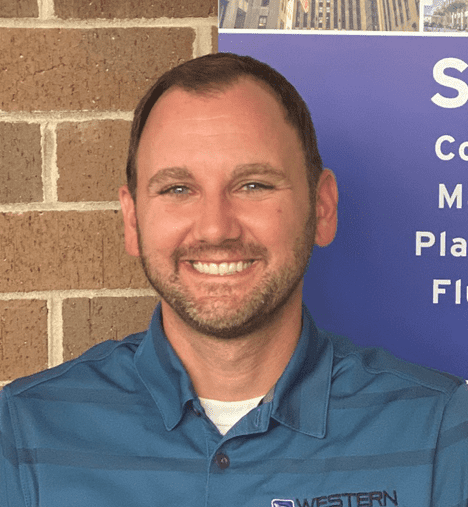 St. Louis, MO – The International Concrete Repair Institute (ICRI), the only association in the concrete industry devoted solely to repair and restoration, recently announced the winners of its 40 Under 40 Award. Western Specialty Contractors is proud to announce that Steve Genovese, Senior Branch Manager of its Chicago Branch, was among the announced winners.
This year's 40 Under 40 winners were recognized at the ICRI's 2022 Spring Convention, April 4-6, in Baltimore, MD. The prestigious award recognizes 40 individuals who exemplify dedication to the concrete repair industry. A peer nominated award, the ICRI 40 Under 40 recognizes individuals who have demonstrated their commitment to continued professional growth, high potential for continued success in leadership roles, and a strong passion for – and commitment to – the mission of ICRI.
"It is a great privilege to be recognized by my industry peers for this award. I am thankful for all the relationships that I have made and continue to make during my 16+ years in this industry while being an active ICRI member. ICRI has been a key component in developing my industry knowledge throughout my career," said Genovese.
Genovese started with Western in 2006 as an Asst. Sales/Project Manager, then promoted to Sales/Project Manager in 2008 and Department Manager in 2013. He was named Western's Chicago Branch Manager in 2016.
He has been an active member of the Illinois ICRI Chapter since 2007 and served as the chapter's president in 2015. He has a Bachelor of Science in Construction Management from Illinois State University and an Associate in Arts from Triton College.
In 2021, the ICRI honored Western's Chicago Branch with a "Project of the Year" award for its concrete restoration work at Extra Space Storage in Chicago. The project was selected for its unique construction challenges and historical significance. Western made slab underside concrete repairs throughout the 1900s building and slab topside repairs on the building's ramps and parking surfaces. Western also applied a traffic bearing membrane to all the vehicular traffic surfaces in the three-story building, which previously stored the Chicago Tribune's delivery trucks.
Western's Minneapolis Assistant Branch Manager David Grandbois was named an ICRI 40 Under 40 in 2020, the award's inaugural year. Project Manager Tony Marchiafava of Western's Minneapolis Branch and Derek Robertson of its New York Branch also received the award in 2021.