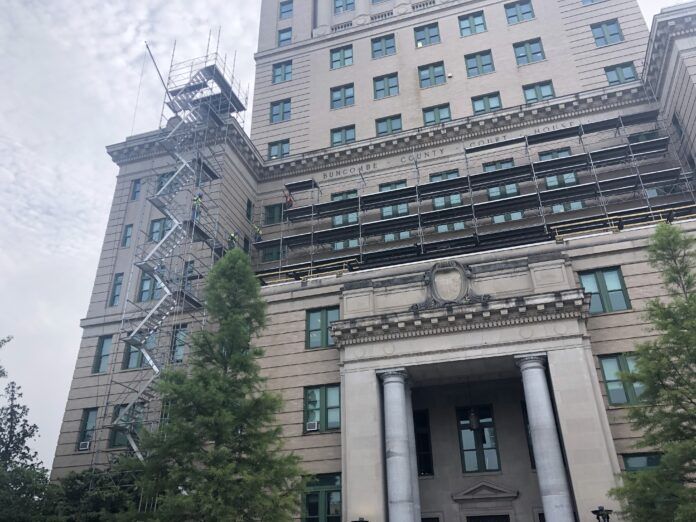 Western Specialty Contractors – Charlotte Branch used its expertise in historic masonry to restore the façade of North Carolina's Buncombe County Courthouse.
Located in Asheville, NC, the historic courthouse was designed by architect Frank Pierce Milburn and built between 1924 and 1928. The 17-story skyscraper's façade consists of brick and ashlar veneer and features complex setbacks with an overlay of Neo-Classical Revival limestone and terra cotta ornament. The courthouse was listed on the National Register of Historic Places in 1979.
Over time, the landmark structure's facade had deteriorated and required extensive restoration. Western Specialty Contractors contracted with Buncombe County to do the specialized work, which included brick and sealant replacement and terra cotta repairs.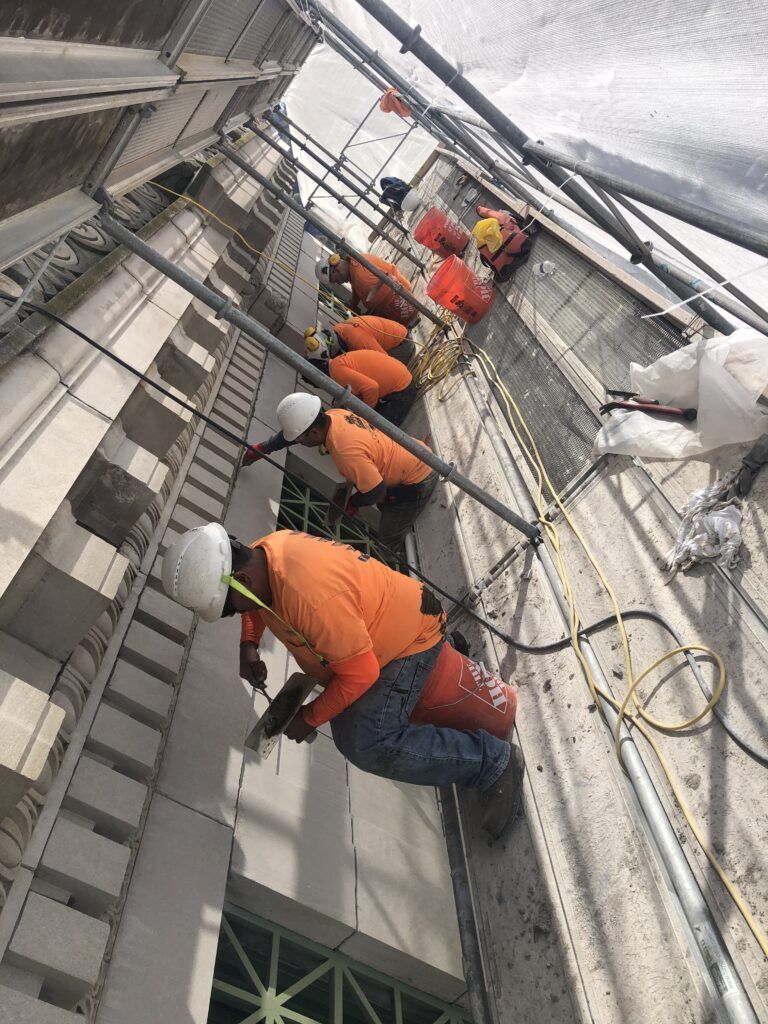 Taking on the project meant that Western's experts would have to work 195 feet above the ground to repair the building's envelope. Western worked with local supplier Scaffolding Solutions to determine all scaffolding needed for the project that would allow the building to remain operational during construction and keep workers safe during any inclement weather.
"Access to the façade was a driving part of this project," said Western Assistant Project Manager Quinn Griffith. "We strategized scaffold access on every phase in order to save time and money on the extensive project."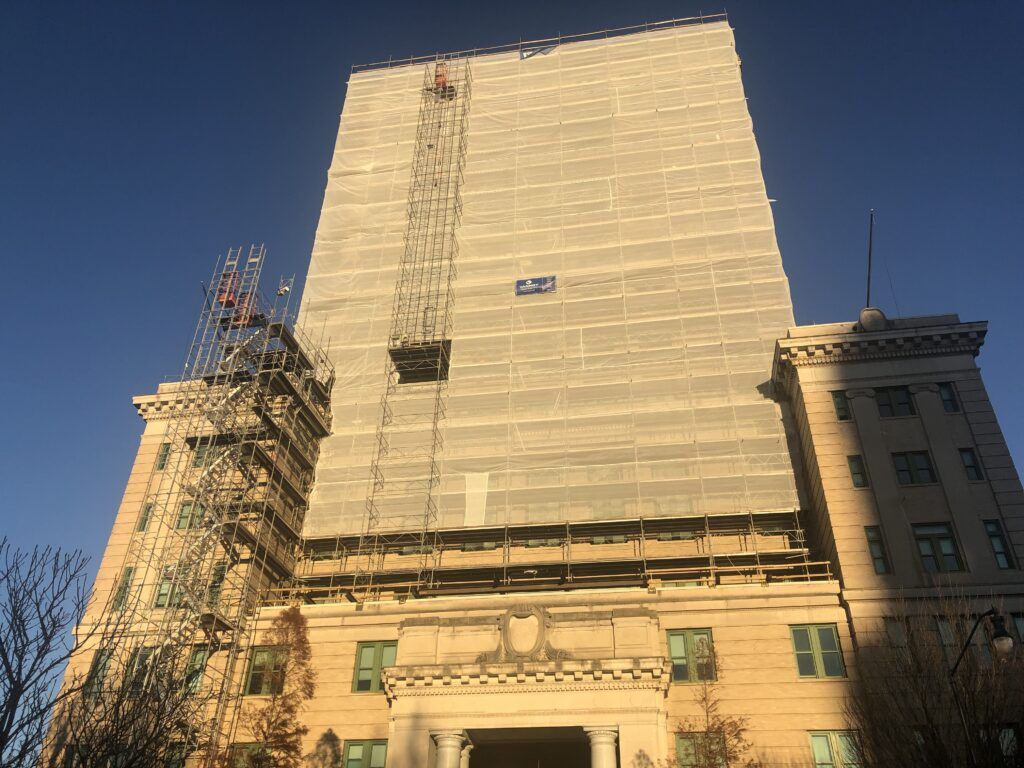 Work on the facade started on April 20, 2020 and was completed on budget and ahead of schedule in August 2021. SKA Consulting served as the engineer on the project.
The end result is a beautifully restored, structurally sound and waterproof façade that will last for many years to come. Click here to learn more about Western's masonry restoration services.