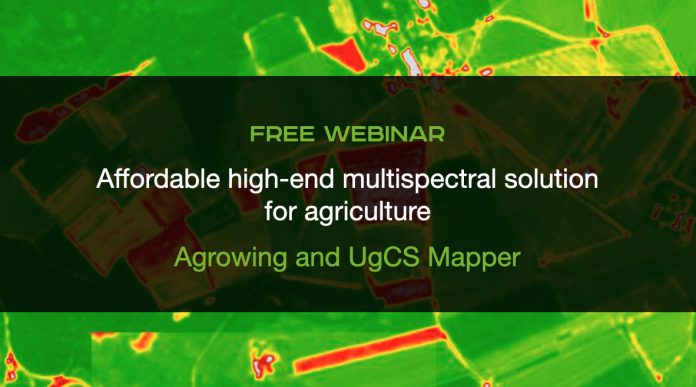 May 20, 2021, 11 AM New York, NY, USA
Qualitative multispectral imagery enables precise early detection and AI-powered identification of pests, diseases, and vegetation irregularities.
SPH Engineering is collaborating with Agrowing Ltd. to make high-end multispectral solutions affordable to a larger number of farmers, agronomists, and researchers around the globe. We believe that equipping more growers with in-the-field actionable data contributes to a sustainable future.
Agrowing Ltd. has an established track record when it comes to enabling powerful tools for farmers and growers. The provider of AI-enabling multispectral sensors consistently creates products that set it apart from the competition to enable real opportunities for users. UgCS Mapper is an affordable, lightweight 2D map stitching software by SPH Engineering, capable of stitching high-resolution multi-band multispectral imagery purely offline in the field.
Explore with us an entire workflow of multispectral imagery processing, from data acquisition and map stitching to NDVI calculation.
Webinar agenda:
1. Key benefits of multispectral photography for an agronomist
2. An overview of Agrowing cameras
3. Multispectral imagery processing workflow explained
– Flight planning in UgCS
– Key notes on data acquisition with Agrowing camera
– Image preprocessing with Agrowing software
– Orthomosaics stitching with UgCS Mapper
– Vegetation index calculation in QGIS
4. Solution pricing
The webinar is free of charge but requires registration.