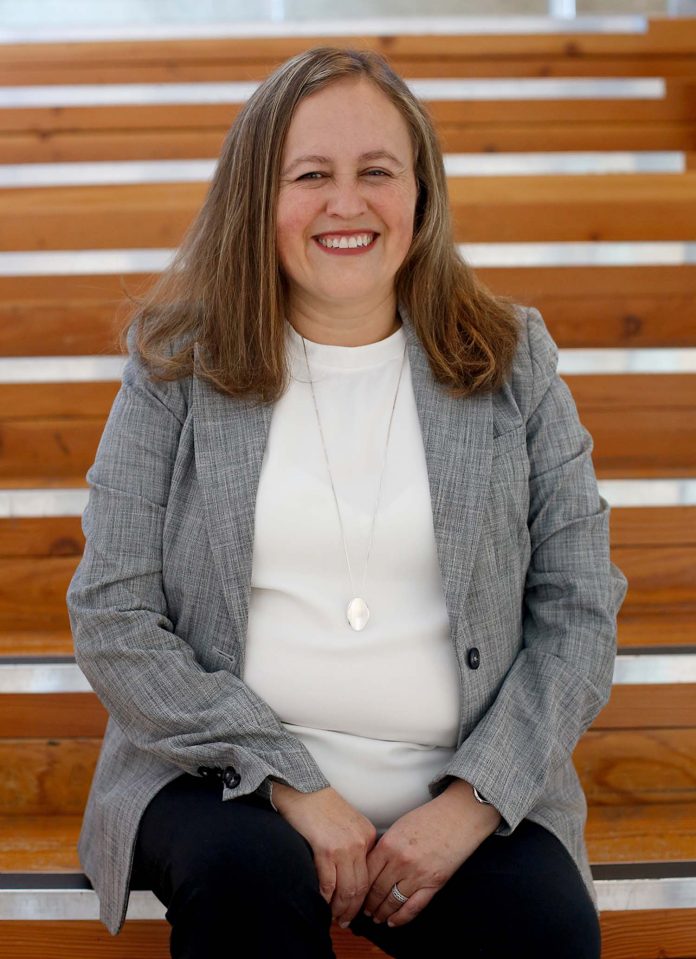 Ware Malcomb, an award-winning international design firm, today announced that Catalina Rocha has been promoted to Studio Manager in the firm's Vaughan, Ontario office. As Studio Manager, Rocha is responsible for leading the Architecture team and managing clients and select projects.
A licensed architect with more than 25 years of experience, Rocha has a background in architecture and interior architecture that includes industrial, office and retail projects. She is skilled in project management, consultant and client coordination, design development, contract documents and contract administration.
Rocha joined Ware Malcomb in 2013 as a Project Manager and quickly advanced to a Senior Architect role. For the past eight years, she has been part of the continued growth and expansion of the region's architecture and advanced manufacturing studios. She has worked on several key projects in the region, including Mississauga Gateway Centre HOOPP, a 450,000 square-foot, two-tower office project, and her clients have included Triovest, Acklands-Grainger, Prologis and MiTek, among many others.
"Catalina is an excellent mentor and a strong leader," said Frank Di Roma, Principal for Ware Malcomb. "She has helped strengthen our quality control oversight and enhance our project delivery platform to better serve our clients. We are pleased to promote her and look forward to her continued contributions."
Rocha earned a Bachelor of Architecture from Universidad de los Andes, Colombia and a Graduate Degree in Construction Management from Pontificia Universidad Javeriana, Colombia. She is certified by the Canadian Architectural Certification Board and is a registered architect with the Ontario Association of Architects.
About Ware Malcomb (waremalcomb.com)
Established in 1972, Ware Malcomb is a contemporary and expanding full service design firm providing professional architecture, planning, interior design, civil engineering, branding and building measurement services to corporate, commercial/residential developer and public/institutional clients throughout the world. With office locations throughout the United States, Canada, Mexico, and Brazil, the firm specializes in the design of commercial office, corporate, industrial, science & technology, healthcare, retail, auto, public/institutional facilities and renovation projects. Ware Malcomb is recognized as an Inc. 5000 fastest-growing private company and a Hot Firm by Zweig Group. The firm is also ranked among the top 30 architecture/engineering firms in Engineering News-Record's Top 500 Design Firms and the top 30 interior design firms in Interior Design magazine's Top 100 Giants. For more information, visit https://waremalcomb.com/news and view Ware Malcomb's Brand Video at youtube.com/waremalcomb.