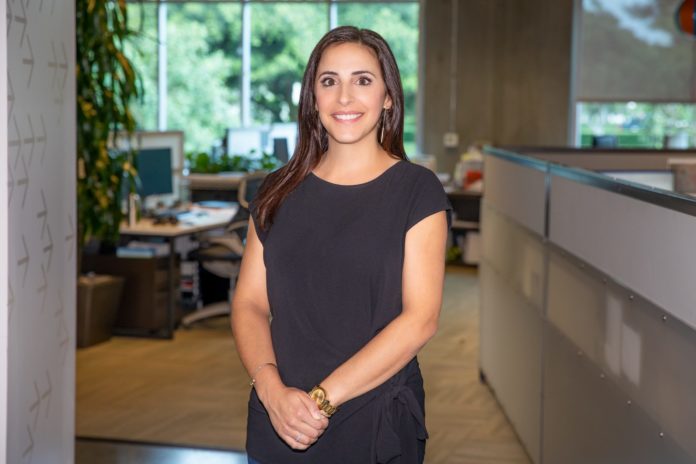 Ware Malcomb, an award-winning international design firm, today announced that Maria Rodgers has been promoted to Director, PR & Communications. In her role, Rodgers will focus on further expanding the firm's media and communications programs and gaining exposure for Ware Malcomb's growing number of offices across the Americas.
Rodgers joined Ware Malcomb in 2014 as Marketing Coordinator and, in 2018, took on responsibility for the firm's public relations program. In 2020, Maria transitioned from the Irvine headquarters to the Newark office. In 2022, she was promoted to PR & Communications Manager, helping to secure a record number of media mentions for Ware Malcomb. Throughout her career, Rodgers has managed significant communications initiatives for the firm, including PR strategy, thought leadership, media relations, social media, digital marketing and design awards/rankings.
"Maria is an invaluable leader on the Marketing team," said Maureen Bissonnette, Principal, Marketing for Ware Malcomb. "Her drive, collaboration and commitment to the success of our team and firm have helped us attain new levels in our industry. We are appreciative of her dedication and congratulate her on this promotion."
In addition to her public relations leadership, Rodgers is a member of Ware Malcomb's Diversity, Equity & Inclusion Communications Committee. She also collaborates with the Strategic Initiatives and HR teams on internal and executive communications, as well as leadership onboarding. Rodgers earned her MBA from California State University, San Marcos and is an active member of the New Jersey chapter of Public Relations Society of America.