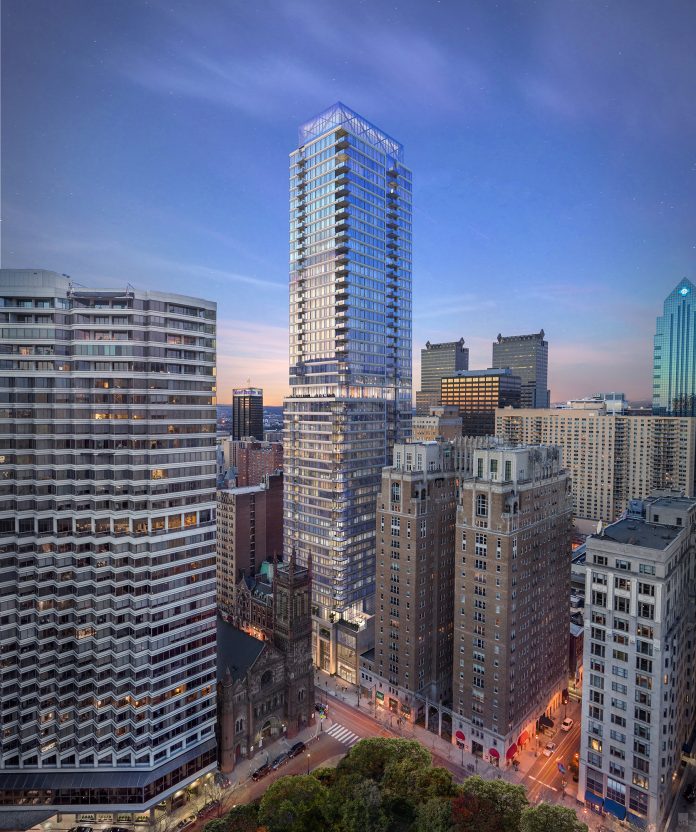 Philadelphia – The Harman Group, now IMEG, received two 2022 Excellence in Structural Engineering Awards from the Delaware Valley Association of Structural Engineers.
Victory Brewing Company, 1776 Benjamin Franklin Parkway, Philadelphia, received the Outstanding Project Award in the $5 million-$15 million building category. The Harman Group, now IMEG, provided structural engineering services for this 14,000-square-foot space that was part of the larger renovation of the existing Embassy Suites Hotel into a mixed-use residential building, The Terrace. The two-way, flat plate concrete structure was completely renovated for the new Victory Brewing taproom and brewery and features a production brewing system, full kitchen, two inside bars, and one outside bar.
The Laurel, a 50-story, 583,000 square-foot, residential high-rise, received the Merit Award in the over $100 million building category. Located on the last undeveloped parcel of Rittenhouse Square in Philadelphia, this project features an ultra-luxury mixed-use tower consisting of 65 condominiums and 184 apartments on top of a three-story podium with 44,000 square feet of retail and dining spaces. The Laurel rises to 604 feet, making it the tallest residential building in Center City. The tower is constructed of a cast-in-place concrete flat plate system with concrete shear walls. A portion of the podium outside the tower's footprint is a steel-framed structure. Two concrete below-grade levels accommodate mechanical equipment space and parking.
For more information on The Harman Group, now IMEG, visit imegcorp.com or harmangroup.com.