Ojai, Calif. — From August 2015 through December 2015, an earthen swale planted with native shrubs, grasses and trees was constructed on a portion of the Ojai Meadows Preserve on South Lomita in Meiners Oaks, Calif. Stormwater from an adjacent underground drain pipe will be diverted into the swale to support the vegetation while the vegetation acts as a biofilter for pollutants.
The bioswale was installed to meet state water quality objectives; it was designed to remove trash, sediment, and nutrients from polluting the Ventura River, treating polluted stormwater runoff to ensure clean water is discharged to the watershed. The stormwater catchment area covers about 40 percent of the urban area of Meiners Oaks.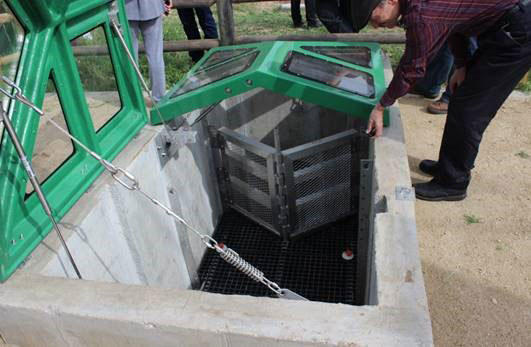 ---
VCPWA WPD, Stormwater Program Manager Ewelina Mutkowska explained, "The bioswale retrofit will improve the quality of urban runoff to the Ventura River which will benefit aquatic life and recreational users by reducing high nitrogen levels which can cause excessive algae growth and deplete oxygen in the water."
Brian Stark, OVLC Executive Director, said; "This project represents the future of urban stormwater management. The swale concept blends elements of engineering and natural biological processes to remove a variety of pollutants from urban run-off while creating natural habitats and recharging groundwater. We hope this example will lead to similar projects countywide".
Additional project activities included construction of a trash sorting vault, and educational signage describing how the project works to the public and the students at the adjacent Meiners Oaks Elementary School.
Funding for the project came from a Proposition 84 Storm Water Grant and is one of approximately 40 projects throughout the state to have its full proposal selected.
Earlier this year, the project was recognized twice by the American Society of Civil Engineers — both ASCE Los Angeles Section and ASCE Region 9 (Los Angeles, San Diego, Sacramento, and San Francisco areas) — as the 2016 Environmental Engineering Project of the Year, and again by the American Public Works Association Ventura County chapter as one of its 2016 Projects of the Year.