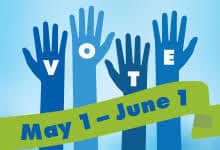 Reston, Va. – Automated people movers (APM), fully automated guided transport system, are most often found at airports, theme parks, and downtown urban areas, as a safe and efficient transportation option. ASCE's newly updated Automated People Movers Standards (ANSI/ASCE/T&DI 21-21), establishes the minimum requirements necessary to achieve an acceptable level of safety and performance for an automated people mover (APM) system. This revision includes substantive changes and additions of mandatory requirements; including new requirements that address separation assurance for Automated Transit Networks (ATNs), revised requirements for the structural design of APM specific guideways, revised requirements for the application of safety provisions, and four new appendixes.
Key topics in this standard include requirements for an APM in passenger operation, including chapters on security; system verification and demonstration; operation, maintenance, and training; and operational monitoring. One mandatory appendix covers requirements for system safety programs. Nonmandatory appendixes include a bibliography; recommended practice for acceptance of an APM system application; inspection and test guidelines; recommended practice for working safely near APM systems; and commentary on emergency egress provisions.
This standard will be helpful to anyone who owns, operates, maintains, designs, tests, insures, oversees, or certifies APMs. It will also be valuable to transportation engineers, safety engineers, and contractors for APM systems or other innovative technology transit systems.
To purchase online visit the ASCE Bookstore
Please contact Kevin Higgins, khiggins@asce.org
About ASCE
Founded in 1852, the American Society of Civil Engineers represents more than 150,000 civil engineers worldwide and is America's oldest national engineering society. ASCE works to raise awareness of the need to maintain and modernize the nation's infrastructure using sustainable and resilient practices, advocates for increasing and optimizing investment in infrastructure, and improve engineering knowledge and competency.