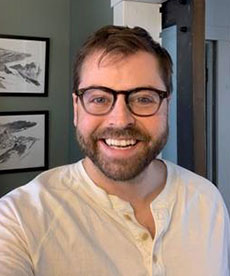 Ty Jahn, P.E., is serving as the technical program chair at ISM's 15th International Workshop on Micropiles being held May 31-June 2, 2023, in Vail, Colorado.
Jahn is an area manager for Condon-Johnson & Associates, working in Bozeman, Montana. With over a decade of experience in the geotechnical construction space, Jahn specializes in small-diameter drilling and micropiles. He has used that experience to lead successful construction projects and designs across the Western United States. He is a registered professional engineer in three states. Over the years, his strengths at Condon-Johnson have garnered recognition for representing North America in the 2019 ISM Micropile World Cup and publishing several papers. He may spend his days in Bozeman, but it's the desire to come up with creative new solutions to problems that gets him out of bed in the morning.
ISM's 15th International Workshop on Micropiles includes lectures, discussions and panel sessions on all aspects of micropile technology, the 9th Lizzi Scholarship, the 4th World Cup of Micropiles competition, and several social events.
Registration is open now at www.ismicropiles.org