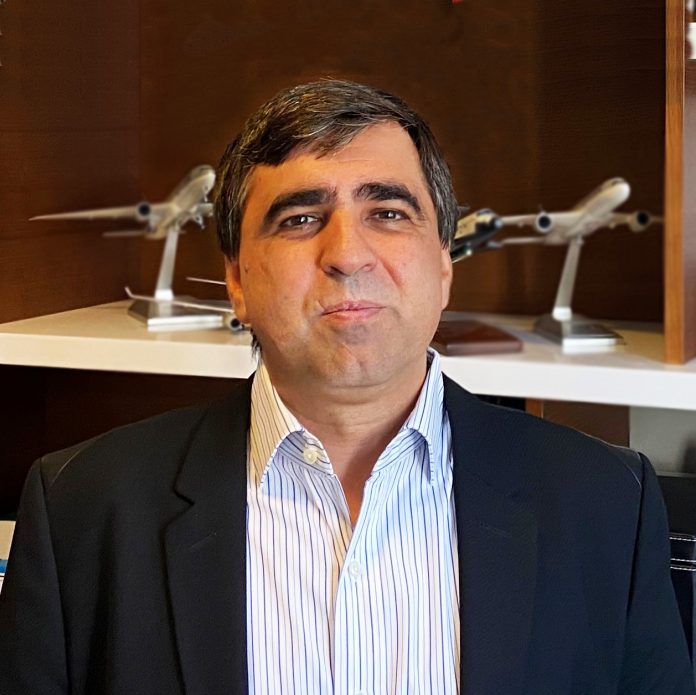 OMAHA, Neb. — Experienced aviation project manager and terminal planner Robert Feteanu, P.Eng., has joined HDR as Canadian aviation lead and a global aviation strategic advisor.
Feteanu, based in Toronto, will be responsible for HDR's growing aviation practice in Canada, while also supporting the firm's established U.S. practice and work in the Middle East and Asia. Acting as a senior member of aviation leadership, he will oversee multidisciplined project teams and work directly with global clients to advance airport facilities in Canada and across the world.
"The aviation industry is on the verge of major transformations ranging from touchless terminal buildings to carbon-neutral aircraft and facilities, from enhanced passenger experience to inter-connected transportation and logistics hubs," Feteanu said. "Aviation will be one of the most active infrastructure sectors in the years to come, with projects that will reshape the development and operations of airports."
Feteanu has a deep understanding of airports, particularly terminal functional programming and passenger processing. He's acted as technical lead and project manager for space programming, airport simulation and traffic analysis for some of the biggest airport developments around the world, including Changi Terminal 5 in Singapore, Hamad International in Doha, Taipei Terminal 3 in Taiwan and the New Midfield Terminal in Abu Dhabi.
In addition to greenfield airports, Feteanu has led asset optimization tasks and terminal modernization programs for existing airports such as JFK in New York (terminals 4, 5 and 7), Portland PDX in Oregon, Manchester in the United Kingdom, Toronto Pearson and Montreal Trudeau in Canada.
"HDR has steadily expanded the global reach of our aviation practice in recent years, and Robert will be a great asset for our international clients as our practice grows further," said Aviation Director Bill Peduzzi. "His understanding of modern airport needs is matched by his proficiency with the latest advancements in the industry. I'm excited to see how Robert's global expertise will assist our clients across the world."