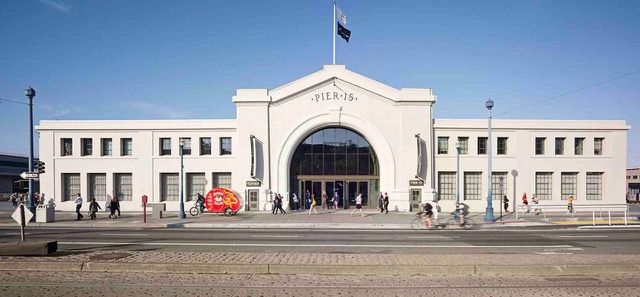 Historic buildings and places, including modernist works and Brutalist experiments, wield increasing power in discussions of the future of cities. Not only are those landmarks threatened in some places, whether by new development or climate change, they are also being seen as solutions to those very same challenges, according to the national architecture firm Page & Turnbull.
Upcoming events nationally highlight these ideas. They include a luncheon talk at the City Club of San Francisco on June 8, "Resiliency Solutions for Historic Buildings," led by the American Institute of Architects (AIA) Historic Resources Committee and including San Francisco Chronicle critic John King and the Port of San Francisco's Diane Oshima. "We're going to talk about the complexities of climate change with sea level rise and the impact to historic buildings and sites on the Embarcadero waterfront," says Page & Turnbull's John D. Lesak, AIA, FAPT, principal and vice president. He adds that historical context helps illuminate current projects and potential solutions.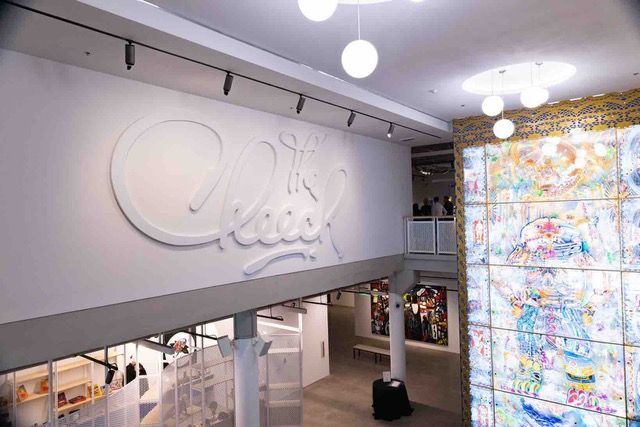 In a keynote address this month, Page & Turnbull's president will discuss "reimagining existing buildings, and celebrating communities" at the national conference of the Association of Licensed Architects (ALA) on May 18th outside Chicago. The keynote, "Days of Miracle and Wonder," looks at how the architecture profession has become more collaborative and is now tackling critical issues, "intent on creating better places and better communities."
Further east on June 21, the Docomomo US National Symposium in New Haven will take on the theme of "Complexities of the Modern American City," to include a session on arts and cities. Speakers include Page & Turnbull's James Mallery, associate principal, and Hannah Simonson, cultural resources planner, with related takes on museum reinvention. Mallery will speak about The Cheech, an adaptation of the 1960s main library in his hometown of Riverside, Calif., to become a new center for Chicano art. For her part, Simonson will speak on how redevelopment has shaped San Francisco's public art.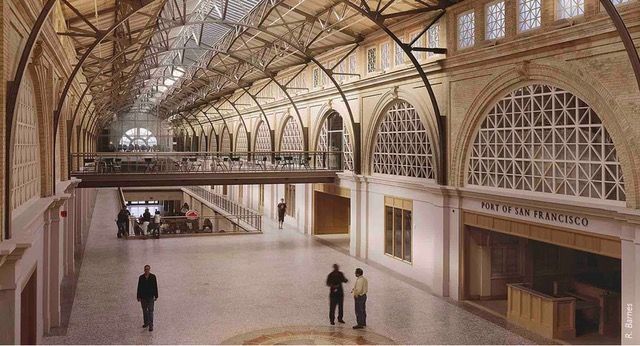 Board president of the Northern California chapter for Docomomo US, Hannah Simonson leads frequent walking tours of San Francisco's Modernist enclave of Diamond Heights. For the AIA's A'23 Conference on Architecture, she also helped to organize the Friday, June 9 tour, "Work. Dine. Play: Embarcadero Center in 1970 & Today," which examines John Portman's vision for the five-block complex of interior urbanism and Late Modernist architecture. A second tour on June 7 will look at the transformation of Mario Ciampi's 1970 brutalist art museum at the University of California, Berkeley, into a state-of-the-art life science laboratory: The Bakar BioEnginuity Hub. As preservation consultant, Page & Turnbull supported the team's conversion to a new "use that saved a seismically unsafe structure from demolition."
Also at the A'23 conference, acclaimed Page & Turnbull leader H. Ruth Todd, FAIA, has co-developed a tour called "Evolving San Francisco's Southern Waterfront." Including visits to major projects, the June 8 tour shows how the former industrial and military southern waterfront of San Francisco has transformed over two decades, much of it with Page & Turnbull's involvement. Highlights include formerly underserved areas including Mission Rock and the new Chase Center, Pier 70 and the Potrero Power Station in Dogpatch, as well as the India Basin Shoreline Park and Hunter's Point Shipyard.