Tag: Habitat Creation Scheme
Construction and civil engineering are often industries associated with damaging the environment and using unsustainable methods or materials. However leading wet civil engineering firm...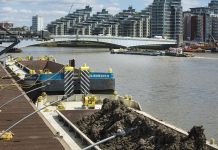 Leading wet civil engineering company, Land & Water, has completed its works as part of the Thames Tideway Tunnel project to transport and unload...