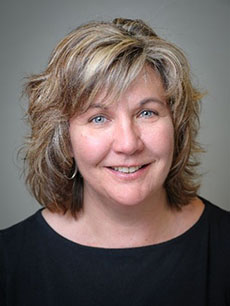 Sue Frank is serving as the chair of ISM's 15th International Workshop on Micropiles being held May 31-June 2, 2023, in Vail, Colorado.
Sue Frank is the CEO/president of TEI Rock Drills in Colorado. She has worked in the drilling industry for 32 years. Since taking on the role of CEO in 2006, she has lead TEI Rock Drills to achieve ISO Certification streamling the company's manufacturing process and increasing overall productivity. Under Frank's leadership TEI has experienced financial gains and has grown to be a leading manufacturer of excavator drill attachments, limited access drill rigs, safety equipment and associated components.
She is an active member of industry organizations, currently serving her second term on the ADSC Board of Directors. She is also an active member of DFI and ISM, and a member of ADSC/DFI Micropile Committee, ADSC Safety Committee, ADSC Anchored Earth Retention, ADSC Associate Committee, and DFI Women in Deep Foundations Committee.
Frank was honored as one of the 2018 Women of Distinction and awarded 2021 Women of Excellence, Woman of the Year. In 2020 TEI received the Colorado Industrial/Equipment Manufacturer of the Year and Frank was awarded the Colorado Outstanding Woman in Manufacturing.
She is on several nonprofit boards, including Greater Montrose Chamber of Commerce, Black Canyon Boys and Girls Club, and HopeWest Hospice.
ISM's 15th International Workshop on Micropiles includes lectures, discussions and panel sessions on all aspects of micropile technology, the 9th Lizzi Scholarship, the 4th World Cup of Micropiles competition, and several social events.
Registration is open now at www.ismicropiles.org