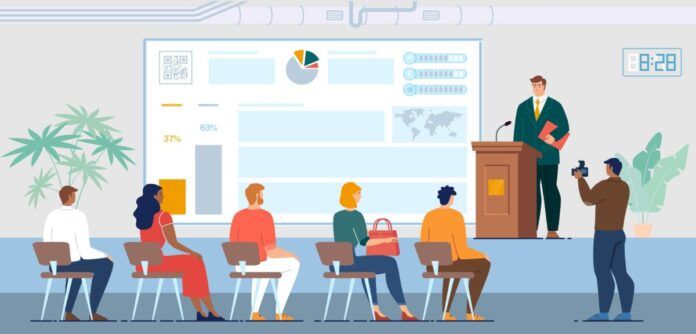 Standard Lithium Ltd. ("Standard Lithium" or the "Company") (TSXV: SLI) (NYSE American: SLI) (FRA: S5L), a leading near-commercial lithium company, reminds shareholders that its annual general and special meeting (the "Meeting") will be held at 10:00am (Pacific Time) on April 4, 2023. This year the Meeting will be held in a virtual format via a live webcast accessible to shareholders online through the link provided in the Meeting notice.
In addition to the virtual meeting, the Company is inviting shareholders to view the Meeting in person at the First Financial Hall located in the Murphy Arts District in downtown El Dorado, Arkansas at 101 Locust Street, El Dorado, Arkansas. The Company will be streaming the virtual meeting live from the First Financial Hall and will provide shareholders with an opportunity to meet members of management in person.
At the Meeting, shareholders will be asked to approve the appointment of the auditor, the election of the board of directors and the ratification of the Company's equity incentive plans. For further information regarding the matters to be considered at the Meeting shareholders are encouraged to review the information circular mailed to shareholders and which is available under the profile for the Company on SEDAR (www.sedar.com) and by visiting the Company's website (www.standardlithium.com).
Shareholders of record as of the close of business on February 17, 2023, will be entitled to vote on matters being presented at the Meeting. The Company encourages shareholders to vote by way of proxy in advance of the meeting using the forms mailed to them. Voting by proxy will be open to shareholders until 10:00am (Pacific Time) on March 31, 2023, and can be completed online and by telephone, or by returning the required proxy forms to TSX Trust Company, the transfer agent for the Company, by way of mail, fax or email.
Eligible shareholders may also choose to vote during the Meeting. All voting during the Meeting must take place through the online platform being used to host the Meeting. In order to vote during the Meeting, shareholders will require use of a web browser which supports the online platform being used for the Meeting, along with the shareholder control code printed on the proxy forms mailed to them. Shareholders viewing the Meeting in person in El Dorado, Arkansas, should make sure to vote by completing the proxy forms in advance of the Meeting or to bring with to the Meeting an electronic device capable of accessing the online platform being used for the Meeting, along with their shareholder control code and identification.