EL DORADO, Ark. (GLOBE NEWSWIRE) — Standard Lithium Ltd. ("Standard Lithium" or the "Company") (TSXV:SLI) (NYSE American:SLI) (FRA:S5L), a leading near-commercial lithium company, today announced the acquisition of 118 acres of land intended to advance development of its South West Arkansas Project ("SWA Project" or the "Project").
Dr. Andy Robinson, President and COO of Standard Lithium, commented, "The land purchase demonstrates our commitment to advancing and de-risking the South West Arkansas Project. The land, which lies to the south west of the SWA Project's brine lease footprint, is ideally located close to a paved highway, robust regional infrastructure and a skilled workforce. This acquisition adds to our existing land options in the Project area and provides us with added design flexibility as we progress the Project to the Definitive Feasibility and FEED phase."
Figure 1: Overview of South West Arkansas Project and Land Purchase
The 118-acre parcel is located in Lafayette County, Arkansas near state highway 29 which historically has been used to access logging operations. A portion of the property has previously been logged and the remainder of the harvestable timber will be removed before the end of the year by the previous owner.
Figure 2: 118-acre Land Purchase Bird's Eye View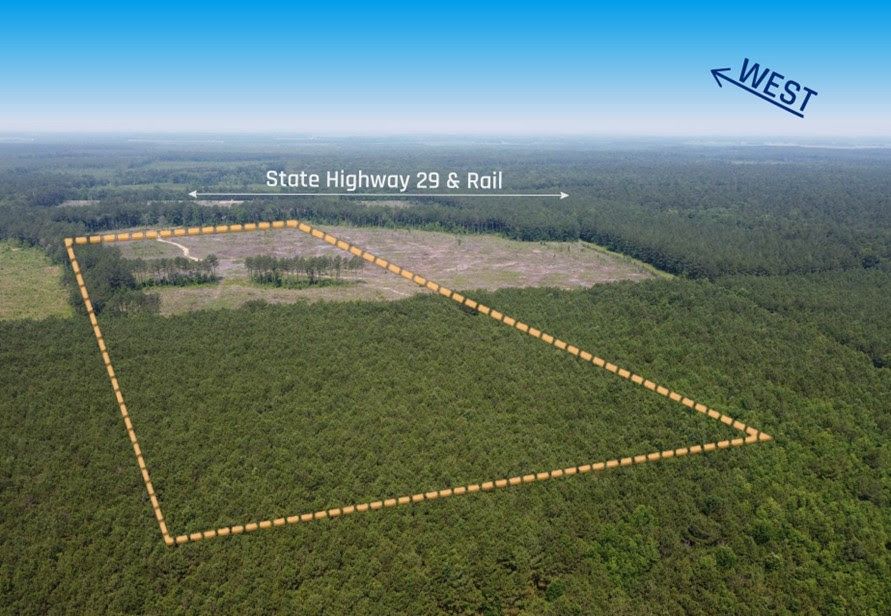 About the South West Arkansas Project
The South West Arkansas Project is located approximately 15 miles west of the City of Magnolia in southwestern Arkansas. The SWA Project's Indicated and Inferred Mineral Resource of 1.4 Mt and 0.4 Mt lithium carbonate equivalent, respectively, has some of the highest reported lithium brine concentrations in North America, averaging above 400 mg/L. The recently announced results of a Preliminary Feasibility Study demonstrate robust economics (see press release dated 8 August 2023), assuming production of at least 30,000 tonnes per year of battery-quality lithium hydroxide beginning in 2027. Currently, the Project contemplates 91 full-time equivalent employees upon reaching commercial production.
The Company anticipates completing a FEED and Definitive Feasibility Study for the SWA Project in 2024 and beginning construction in 2025. The SWA Project is expected to reach commercial production in 2027, subject to continuing project definition, due diligence, project financing and receipt of future feasibility studies.