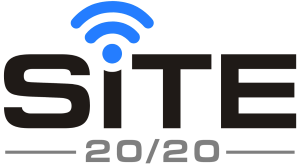 Site 20/20, an industry-leading construction technology company, announced today it will receive a $10 million growth equity investment from Deep Field Asset Management, LLC.
"Site 20/20 is bringing highly innovative solutions to a problem that has huge consequences for efficiency and safety in its industry, which is something we are excited to support," said Jordan Moelis, Managing Partner at Deep Field.
"Site 20/20 is humbled to be working with such an experienced investor, having a wealth of international and advanced corporate experience," said Mitch Hollohan, CEO at Site 20/20. "This partnership will help Site 20/20 take the next step towards our mission to disrupt the traffic control industry."
This partnership will help Site 20/20 advance its flagship product, the Guardian SmartFlagger, in North America, introduce new products, and aid in its expansion into international markets, especially European and Australian. With over 100 full-time employees, Site 20/20 will leverage this funding to support the company's engineering, research, and development projects.
"Site 20/20 has a great team and a clear vision in pursuit of an important mission," said Moelis. "A future with more Guardian SmartFlaggers on roads is a future where the construction industry can be more efficient while keeping people safer."