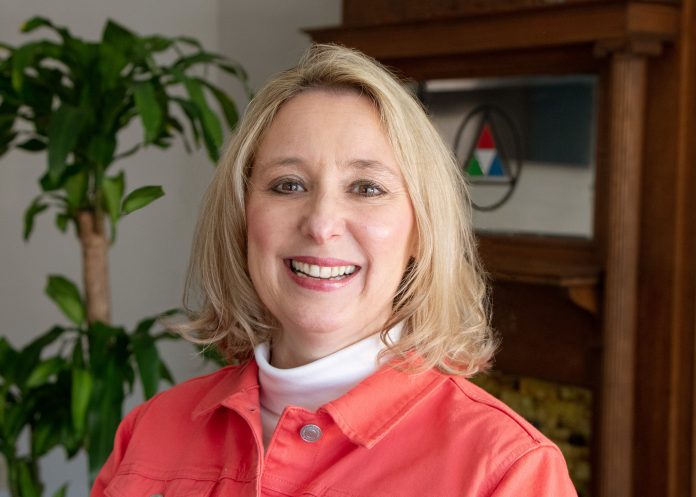 Indianapolis – The leadership of Indianapolis-based Schmidt Associates, a regional architecture, engineering, and interior design firm, is pleased to announce that Marketing Manager Julie Kost has successfully passed the Certified Professional Services Marketer (CPSM) test.
The CPSM credential is a voluntary certification designed to elevate the professional standards in marketing and influence the future of this vital field within the architecture, engineering, and construction industry. Further, the CPSM designation serves as a mark of distinction for professional services marketers and business developers, raising their standing with their employers, peers, and the public.
"It's an honor to count myself among those who carry the CPSM designation after their last name," Kost said. "As a marketing manager, I regularly work with the leadership to identify new project opportunities, develop business relationships, and further the work of the firm throughout the Midwest. Now as a CPSM, I will have more opportunities and tools to help me effectively advance the practice and my own professionalism."
A CPSM is recognized for meeting a rigorous standard of experience and expertise in marketing professional services and has demonstrated their knowledge of the practice and related disciplines through a thorough examination of marketing competency. Those with the CPSM credential adhere to the ethics and responsibilities of the profession as outlined in the CPSM Code of Ethics.
"Julie's successful outcome is welcomed and exciting," said Sarah Hempstead, AIA, LEED AP, CEO and principal for Schmidt Associates. "Her nearly 14-year career in the AEC industry has allowed her to learn, grow, and turn her extensive knowledge into winning results, which will only make Schmidt Associates more appealing to our clients. We are incredibly lucky to have her leading our marketing team, we congratulate her, and look forward to watching her lead."