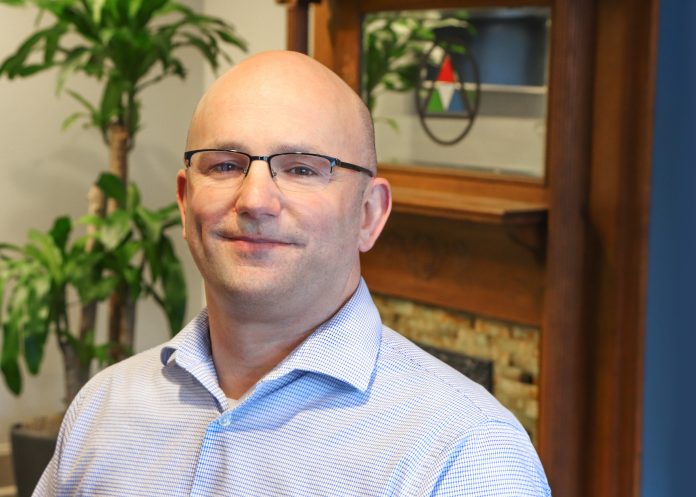 Indianapolis – Indianapolis-based Schmidt Associates, a regional architecture, engineering, and interior design firm, has hired Patrick Grap as an engineering project manager.
With an Associate of Architecture degree from Vincennes University and a Certificate in Construction Project Management from Indiana University Purdue University Indianapolis, Grap began his career as a conveyor designer before joining BSA Life Structures where he served as both the HVAC design and construction services lead for the Eskenazi Health Hospital. Other experiences include serving as a project engineer for Summit Construction. His project portfolio includes the IU Northwest School of Medicine, the Rehab Hospital of Indiana, Riverview Health Westfield,  Ivy Tech Valparaiso, and the Marian University Michael A. Evans Center for Health Sciences.
"I am thrilled to be joining an innovative firm that is changing lives and the city's skyline through design," Grap said. "Schmidt Associates has a great reputation for addressing Owner needs and turning project ideas into reality, and I am looking forward to furthering that mission."
As a Mechanical, Electrical and Plumbing project manager for Schmidt Associates, Grap will be responsible for working with Owners to ensure their engineering needs are being met throughout the lifespan of a project.
"Patrick brings a wealth of experience and knowledge to the Schmidt Associates engineering team, and it is great to have him with us," said Principal-in-Charge of Engineering Eric Broemel. "I have no doubt he will contribute a great deal to our team while helping our Owners achieve their engineering infrastructure objectives."