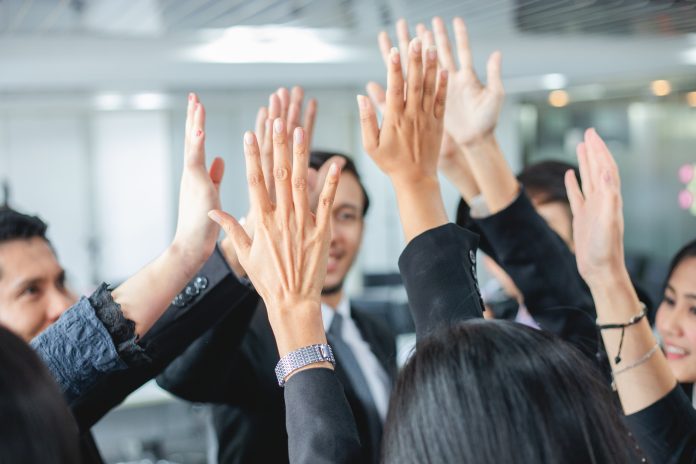 Global award-winning structural, civil and construction engineering firm Robert Bird Group (RBG) is gearing up to celebrate 40-years of 'the relentless pursuit of engineering excellence' for the remainder of 2022.
Jason Beutel, CEO of RBG, puts the organisation's success and longevity down to the integrity of its leadership and the strong relationships forged with employees, clients and communities alike.
"Great engineering requires a great team, and over the twenty-five years I've been a part of this firm, I've witnessed RBG attract, employ and develop exceptional people."
"I believe we have consistently attracted the best people in the world because we are genuinely unique; through our values, culture, and our combined technical focus on both design and delivery.  Because of this, we will continue to secure and make significant contributions to global-scale projects, and our exceptional people can continue to design and deliver outstanding structural, civil and construction projects that shape and change the world in which we live.  It's our values that shape how we deliver, not just what we deliver, and it's these values that grow real relationships with aligned clients and designer partners across the world."
From its humble beginnings in 1982 with a core team based in Brisbane, RBG has grown to a global design company working on projects as diverse as Brisbane's iconic Fourex Castlemaine Brewery, to Dubai International Airport, the multi-award-winning Crown Sydney, and the redevelopment of London's famous Battersea Power Station.
Maintaining its headquarters in Brisbane, the group has grown to now employ over 650 people across eleven office locations around the globe.  In 2017, RBG joined the Singapore-based urban, industrial and infrastructure consulting business Surbana Jurong Private Limited (SJ).
Founder of RBG, Robert Bird, adds that his vision for the company's future will be to continue his mantra of pursuing engineering excellence by applying the company's four engineering philosophies – to Lead, Create, Deliver and Sustain. Embracing new ideas, skills and sustainable innovations are central to the philosophy of RBG.
"I am confident RBG's success will continue well past another forty years. Our continued growth now and into the future is due to many things but – first and foremost – it's because of our values and our people.
"RBG was founded upon integrity and trust. The team focused on collaboration and relationships. We have been relentless in our pursuit of innovative holistic solutions that consider every project's vision, journey and destination. It's why we coined the phrase – Design for Delivery.
"I want to thank all who have joined us on this forty-year journey.  I started this endeavour in 1982 as a young father of two. I could never have known it would lead me on a path that has helped shape the face of Brisbane, and lead to global success," Mr Bird added.
Robert Bird & Partners was born from an engineering passion and a need to provide for a young family.  The first office was located in Black Street, Milton, a modest mid-1960s building across the road from the iconic Fourex Castlemaine Brewery. Later this year, the team is moving into its new headquarters at Jubilee Place, Brisbane – an iconic new building for which RBG delivered the structural design.
The Group's CEO, Jason Beutel, added, "Whether we look back forty or one hundred and fifty years, I like to think that, simply put, the engineering profession's purpose is all about the development and improvement of our communities and societies, worldwide, to meet the needs and issues of the time.
"In our time, what is changing?  Humankind and civilisation have reached a point where – rather than taming and changing the natural world to meet our needs – we must tame and adjust our behaviors to protect and even enhance it.
"Given this new challenge for humanity, and our profession, RBG's future achievements will be just as extraordinary in the future, as those of our past."