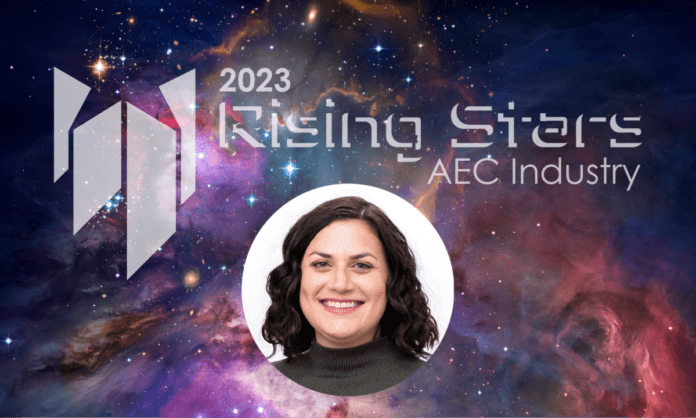 Architectural Project Manager
Galloway & Company, Inc.
Greenwood Village, CO
Lisa Metzger is a passionate and focused leader who always seeks opportunities to support company growth and professional development. As an Architectural Project Manager, Metzger demonstrates time and again her leadership abilities through strategic thinking, problem solving, and ability to motivate others. Her commitment to being an instrument of change is clearly demonstrated through her high level of engagement at work and within the community, and this commitment has helped Metzger become an integral part of Galloway and a senior associate in Galloway's Associate Program, a pathway to partnership.
Accomplishments/Projects: The Perch Projects (3), Project Manager–Denver, CO; Exodus Modular Multi-Family, Project Manager–Denver, CO; Happy Valley Industrial, Assistant Project Manager and Industrial Market Type Manager–Phoenix, AZ
Education: Bachelor of Architectural Studies, University of Illinois at Urbana-Champaign; Masters of Architecture, University of Colorado-Denver
Professional/Public Service: NAIOP Colorado, Vice Chair of DEI Committee, Member of Developing Leaders Committee; CREW Denver; AIA Colorado