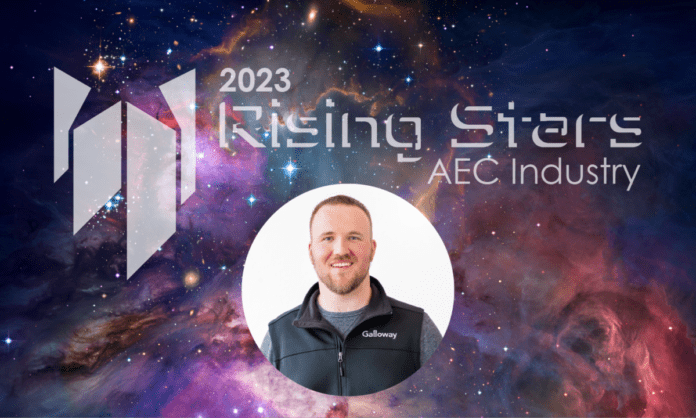 Civil Engineering Project Manager
Galloway & Company, Inc.
Johnstown, CO
Through his proactive and solution-oriented approach to project design and client relationships, his thoughtful guiding and mentoring of his team, and his leadership in giving back to the community, Kyle Pollock has firmly established himself as a leader at Galloway. Despite being new to the business, Pollock began to take over all aspects of engineering design less than two years into his career. Pollock currently manages over 15 projects for five-plus clients while also directly supervising, leading, and mentoring a team. He has been recognized for his leadership by being named and associate in the Galloway Associate Program, which is a pathway to partnership.
Accomplishments/Projects: Thompson River Ranch (9 Projects), Project Manager-Johnstown, CO; Nueva Vida Mobile Home Park Revitalization, Project Manager-Colorado; Galloway Lot Certification Department, Engineering Team Lead
Education: BS in Civil Engineering, Stanford University
Professional/Public Service: Greenhouse Scholars, Alumni; Galloway Gives; Galloway Community Fund