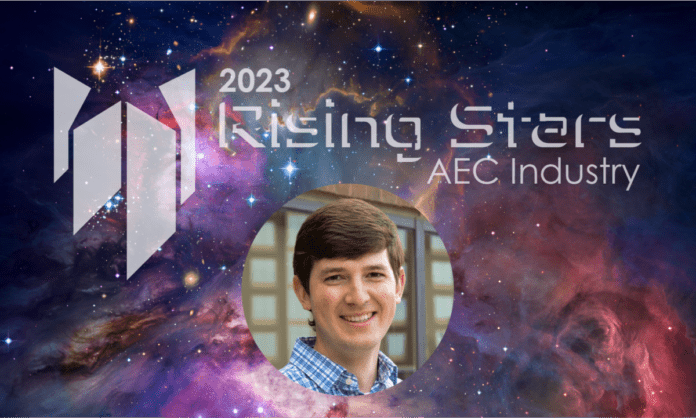 Civil Engineering Project Manager
Galloway & Company, Inc.
Greenwood Village, CO
Aaron Johnston started his career as a engineer at Galloway in 2015, and he has consistently demonstrated a level of professionalism that isn't often seen. Galloway has recognized his potential, and he has already risen to the project manager level and is also an associate in Galloway's Associate Program, which is a pathway for partnership. Johnston leads by example, inspiring others to meet and exceed high standards while demonstrating the importance of taking care of clients with responsiveness and high quality designs/plans.
Accomplishments/Projects: QuikTrip Colorado Expansion, Project Manager–Colorado; Nine Mile Corner, Project Lead–Erie, CO; Nature's Educators–Florence, CO
Education: BS in Civil Engineering, Marquette University
Professional/Public Service: Innovating Commerce and Serving Communities (ICSC), NextGen Committee Secretary; Galloway-Foodbank of the Rockies Partnership