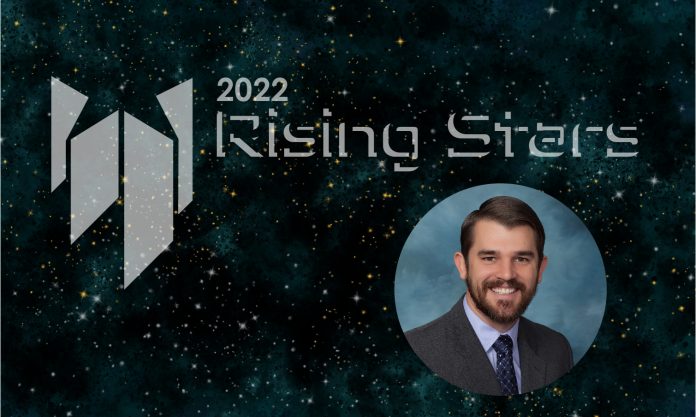 Associate Vice President
Baxter & Woodman, Inc.
Chicago, IL
During his time at Baxter & Woodman, Matt Moffitt has furthered the firm both internally and externally during his time at Baxter & Woodman.  He was promoted to Water Resources Department Manager  in 2013, growing the department from a staff of five to 45 through four new departments.  Moffitt also fosters growth through mentorship; he has developed both department and project managers. He has secured five new clients, three of which have annual billings in excess of $1 million.  Moffitt is also a co-founder of BWNR, a Natural Resources Maintenance and Construction subsidiary company.
Accomplishments/Projects: Village of Wilmette Neighborhood Storage Project,
Co-Program Manager, Village of Glenview Stormwater Management Program, Stormwater Engineer and Program Manager, City of Lake Forest Stormwater En-gineer, Project Manager
Education: BA in Physics, Western Illinois University, BS in Civil and Environmen-tal, Engineering, UUIC, Graduate Certificate in Water Resources Engineering, UUIC
Professional/Public Service: American Public Works Association, Suburban Branch, Chicago Metro Chapter, Vice President, American Society of Civil Engineer, Environmental and Water Resource Institute, Past-Chair
See all of the 2022 Rising Stars here.