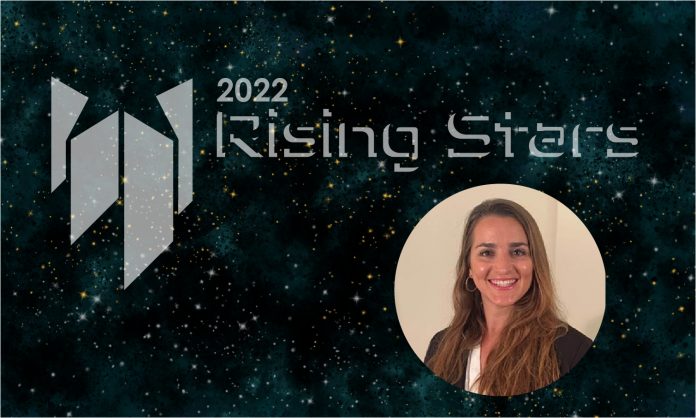 Project Manager
Wallace Montgomery, LLP
 Richmond, VA
Julia Simo has ten years of experience in structural engineering, project management, and program management. Prior to joining Wallace Montgomery, Julia worked for the Virginia Department of Transportation as a Structural Engi­neer in the Structure and Bridge Division and a Senior Construction Engineer in the Construction Division. Since joining Wallace Montgomery in June 2020, Julia has stepped into a leadership role on many transportation design projects. To deliver the designs for her current projects as efficiently as possible, Julia has managed the development of 3D models, which has improved efficiency, avoided delays during construction, and saved tens of thousands of dollars.
Accomplishments/Projects: Route 50/Route 606 Intersection Improvements, Project Manager, Albemarle Intersection Improvements Bundling Design-Build, Deputy Design Manager, Chatham Bridge, VDOT Lead Designer
Education: BS in Civil Engineering, Old Dominion University; MS in Structural Engineering, George Washington University; MBA (Data Analytics), University of Richmond
Professional/Public Service: Institute of Transportation Engineers, Washington DC Chapter, Presenter; American Society of Civil Engineers (ASCE), Reston Branch, Presenter; American Council of Engineering Companies (ACEC), Virginia Beach, Emerging Leaders Program; Women's Transportation Seminar, Central Virginia Chapter, Treasurer
See all of the 2022 Rising Stars here.