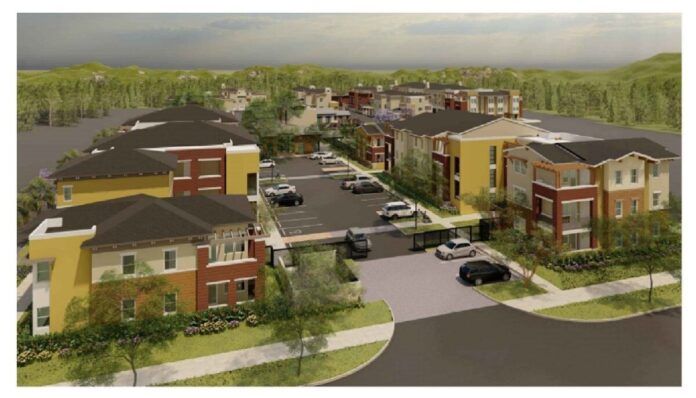 R.D. Olson Construction, an award-winning general contracting firm in California, today announced that construction is underway on Emporia Housing development in Ontario, California. The 50-unit affordable housing complex is expected to reach completion by mid-Summer 2024.
Located at 310 W. Emporia in a semi-residential neighborhood of Ontario, the $17.8 million, 60,000-square-foot project will be the second phase of the development, with Phase One already completed. The new buildings are slated to be two and three stories in height, with residences offering various layouts including six one-bedroom units, 29 two-bedroom units and 15 three-bedroom units.
Infrastructure improvements include the closing of an existing street, adding an extra layer of safety to the community. Shared amenities include a Tot Lot children's playground, outdoor pool, community center and convenient parking lots onsite and offsite.
The development will also enhance the neighborhood surrounding it with extensive improvements including underground utilities, added streetlights, all-new sidewalks and street paving. Exterior details include various facade finishes, ornate iron fencing, and gates with artwork paneling. Extra care and expense were invested in minimizing any sound from surrounding traffic with the installation of High STC (sound rating) for windows and exterior doors creating a unique façade, and comfortable homes.
"This is R.D. Olson's fifth affordable housing project with developer Related California, and we are happy to bring this second phase of the property to life," said Bill Wilhelm, president, R.D. Olson. "Related California has a long-standing track record of successful developments and are great partners in our work building affordable housing to improve communities."
With careful advance planning, in the face of supply chain issues, R.D. Olson built in a considerable lead time on the electrical materials delivery in order to remain faithful to their construction schedule. R.D. Olson partnered with Danielian Associates Architects on the project.