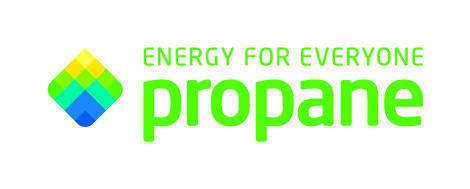 Adaptive Energy takes home Global Innovation Award for its unique propane fuel cell technology  
WASHINGTON — With a mission of increasing the reliability of critical remote infrastructure while reducing its carbon impact, Adaptive Energy is bringing propane power generation technology into the next frontier, which recently earned it the 2021 Global Innovation Award at the Global Technology Conference (GTC) of the World LPG Association Forum.
"To receive such an award is the highest honor our industry can bestow on a technology partner and all of us at the Propane Education & Research Council we are so proud to see Adaptive Energy receive the recognition," said Tucker Perkins, President and CEO at PERC. "To be selected as the Global Innovation Award winner is outstanding."
Adaptive Energy is a leading designer and manufacturer of solid oxide fuel cells (SOFCs), which provide rugged, dependable power for higher uptimes, less maintenance, and low-carbon operation. SOFCs enable greater use of alternative energy for critical infrastructure. Notably, here are three key alternative energy use cases for SOFCs:
Uninterruptible power for critical transportation infrastructure, such as railway crossings, signals, and switches.
Hybrid off-grid power (including solar, wind or other renewables) for remote applications like back-country radio networks or aviation and weather-monitoring equipment.
Reliable uptimes for solar-powered trailers that provide mobile surveillance, environmental monitoring, communications, and other critical functions.
SOFC technology provides backup and off-grid power for customers where nonstop power is vital including rail crossings, remote radio networks, weather aviation cameras, and other critical infrastructure. In February 2021, this technology kept railroads in Texas safe by powering crossings and switches despite the power outages caused by Winter Storm Uri.
The Michigan-based company was also selected as runner-up for Most Innovative Propane-Powered Technology, making it the only SOFC company ever to receive this prestigious award.
"Remote sites often lack reliable access to grid power, so alternative energy sources like wind and solar are vital but when harsh weather interrupts power production, this critical infrastructure can fail," said Michael Edison, CEO at Adaptive Energy. "That's where our propane fuel cells come into play."
Adaptive Energy is uniquely positioned to address these concerns thanks to patented, highly durable, clean SOFC technology that has been engineered to excel in extreme conditions, from -40°C to 50°C. With a 22-year history of commercializing SOFCs, it has been the leading provider of propane fuel cell technology across industries.
To learn more about propane, visit Propane.com. For more information on Adaptive Energy and its products, visit adaptiveenergyllc.com.