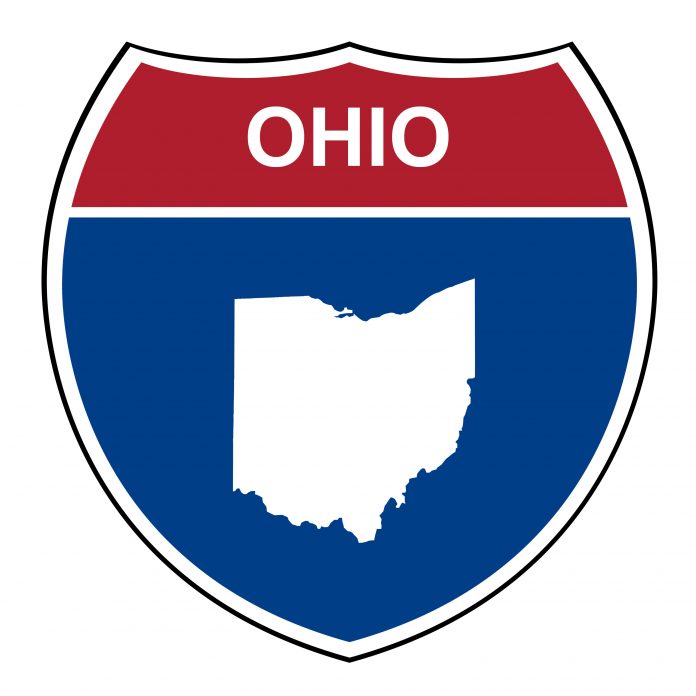 The funding is going to dozens of urban and rural systems
COLUMBUS – Public transportation agencies across the state will soon benefit from millions of dollars to help with operations and improve mobility throughout Ohio.
Nearly $70 million will come from the state general revenue fund. These funds were approved by the Ohio General Assembly in the most recent two-year state transportation budget. This money is not generated by the state motor fuel tax.
"We are grateful that lawmakers recognized that public transit is an important mode of transportation for getting Ohioans where they need to go," said Ohio Department of Transportation Director Jack Marchbanks. "These funds will help dozens of local transit agencies provide safe and reliable transportation for many Ohioans."
ODOT is awarding:
$45 million for Ohio Transit Partnership Program to rural and urban transit agencies
$17 million for the 27 urban transit agencies in Ohio using a formula-based allocation
$4 million for the 38 rural transit systems to assist with matching federal dollars
$2 million for the Elderly & Disabled Transit Fare Assistance Program for reimbursement to rural and small urban transit systems
$2 million for the Specialized Transportation Program to support transportation to seniors and individuals with disabilities
Examples of projects awarded include:
The Toledo Area Regional Transit Authority (TARTA) is purchasing bio-diesel fuel.
METRO in Akron is implementing a pilot program called FlexRide for workforce transportation to meet unfilled jobs in Summit County.
The Greater Cleveland Regional Transit Authority (GCRTA) is replacing decades-old rail cars, rehabilitating rail track, and performing preventive maintenance for bus and rail operations.
The Greater Dayton Regional Transit Authority (GDRTA) is expanding its free downtown circulator, "The Flyer." Since its November 2018 launch, ridership has increased exponentially.
The Stark Area Regional Transit Authority (SARTA) in Canton is purchasing electronic fare-boxes which will use a mobile ticketing app for smart phones and connect passengers with transit systems in multiple counties.
In Cincinnati, the Southwest Ohio Regional Transit Authority (SORTA) is constructing a Northside Transit Center for the convenience, comfort, and safety of connecting passengers in the northern neighborhoods.
The Central Ohio Transit Authority (COTA) in Columbus is expanding its micro-transit service to the City of Dublin for its workforce shuttle to meet first mile/last mile needs.
The Western Reserve Transit Authority (WRTA) in Youngstown will provide bus passes for social and non-profit agencies that provide services for infant mortality, job access and work development, as well as social agencies that work with the opioid addiction. These include My Baby's 1st Coalition, the Mahoning Valley Manufacturers Coalition, and Mahoning County Job and Family Services.
ODOT quadrupled the state investment into rural counties. This allows for expansion of service into three counties that previously did not have public transit service: Adams, Coshocton and Highland counties. This additional funding will also allow the Rural Public Transit Systems to put resources toward improving healthcare initiatives and workforce development.
"These funds will have a tremendous impact across the state in helping public transit providers maintain and expand the safe, dependable, and cost efficient service that our riders use and depend on every day," said Ohio Public Transit Association President Carrie Woody.
In addition to these projects, funding provides service hours and route expansions to address workforce development initiatives for those needing transportation for job training, new employment, or re-entry into the job market.
"This unprecedented support for public transportation allows both ODOT and public transit agencies to leverage federal grant dollars along with state funds to provide reduced fares to seniors and individuals with disabilities," said Chuck Dyer, administrator of the ODOT Office of Transit. "This also enables transit agencies to provide an environment for increased ridership, regionalization and coordination, alternative fuels, healthcare access, and economic mobility."
An additional $35 million of Federal Transit Administration funding is being awarded to support the operation of Ohio's 38 rural transit systems.
 Click here for the full list of projects awarded and amounts.