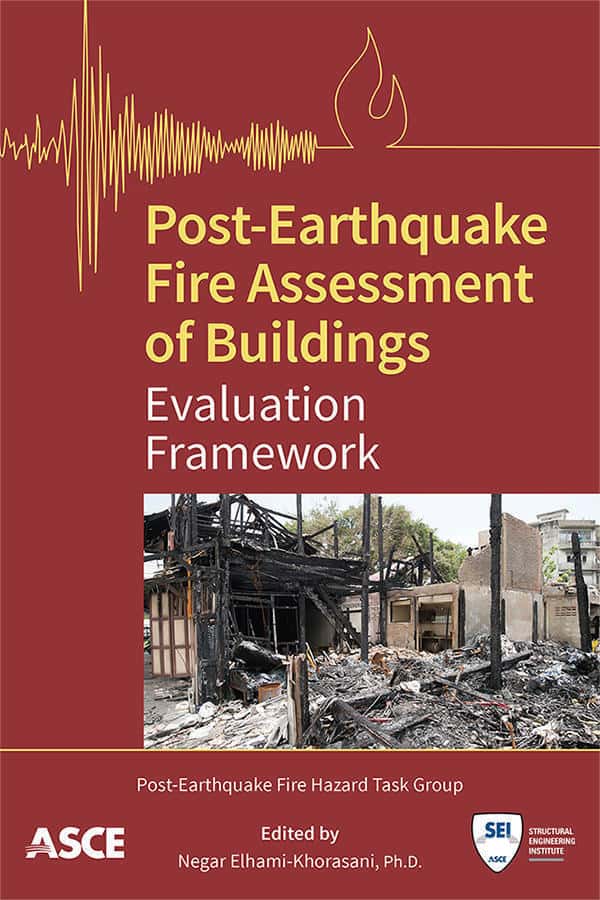 Reston, Va. – Earthquake damage can increase the likelihood of fire ignitions as utility lines and interior fire protection systems can be damaged or compromised. A new report from the American Society of Civil Engineers, Post-Earthquake Fire Assessment of Buildings: Evaluation Framework looks specifically at post hazard fires, and presents background for the analysis, design, and assessment of building structural systems under fire following earthquakes. In addition, it provides guidance based on current state-of-the-art practices, applicable building codes, and outcomes of experimental and numerical research results.
Prepared by ASCE's Post-Earthquake Fire Hazard Task Group topics include:
Documented observations during historic post-earthquake fires,
Statistics of the number of ignitions following a sample of past earthquakes,
Causes of ignition,
Damage to passive and active fire protection systems inside a building,
Application of performance-based design methodology to fire following earthquakes,
Dependency of fire department response on the level of damage to community infrastructure for successful suppression of fires,
Potential for fire spread between buildings, and
Recommendations and factors that should be considered when assessing or designing for fire following earthquakes.
This book will benefit practitioners from the fields of structural engineering and the nuclear industry, as well as first responders, building authorities, risk management, and insurance professionals.
To purchase online, visit the ASCE Bookstore
Limited review copies are available for book reviews. Please contact Leslie Connelly, lconnelly@asce.org.