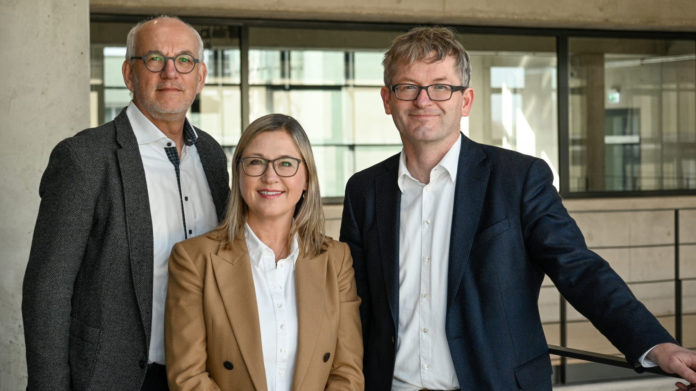 The Nemetschek Group, a leading global software provider for the AEC/O and media industries, is sponsoring a track within the XPRENEURS program at UnternehmerTUM, Europe's leading center for innovation and business creation at Technical University of Munich (TUM). Together, they launch the "Built Environment Track". This specialized track is addressing start-ups that drive innovation in the construction industry, particularly in the area of digital twins. The first batch starts this March.
XPRENEURS is a Munich-based tech start-up incubator by UnternehmerTUM. In the three-month incubator program, UnternehmerTUM and the Nemetschek Group jointly support tech start-ups from product development to market entry. The new Built Environment Track supports the young entrepreneurs to validate their business model, win first customers and secure their initial investment. The incubator combines science and industry, fostering start-ups to disrupt the Built Environment Industry – for more efficiency, sustainability, and quality across the construction lifecycle. Industry experts from the initiative for built environment, BEFIVE, and the TechFounders accelerator from UnternehmerTUM support the track.
"Digital twins are opening entirely new possibilities for the sustainable and more efficient planning, construction and operation of buildings and infrastructure", explains Tanja Kufner, Head of Startups & Venture Investments at the Nemetschek Group. "We are excited to be part of the Built Environment Track. The innovative potential of start-ups in the area of digital twins is massive and critical for the development of the construction industry."
The Nemetschek Group is deeply rooted in the academic environment, working closely with educational institutes like the TUM in Munich. UnternehmerTUM supports the development of innovative solutions. With their incubator and dedicated programs for start-ups, they turn ideas into marketable innovations. The XPRENEURS program includes mentorships, office spaces and direct access to venture capital and business angels and aims to support start-ups in an early stage. The Nemetschek Group is supporting innovation for the construction industry with a dedicated incubator program for start-ups that develop solutions for the major challenges of the industry. Technologies like computer vision, digital twin solutions and AI are of particular interest for the program. The start-ups are selected throughout February. The program will start in early March.
"We are pleased to welcome the Nemetschek Group, a strong partner with leading experts, into our ecosystem" says Prof. Dr. Helmut Schönenberger, founder and CEO of UnternehmerTUM.
The funding of the Built Environment Track is part of the Nemetschek Group's venture strategy, to drive innovation and shape the construction industry of the future. As part of its start-up activities, the group recently participated in financing rounds for the start-ups SmartPM, KEWAZO, SymTerra, Imerso, Reconstruct, and Sablono.
Further information on the Built Environment Track can be found here.