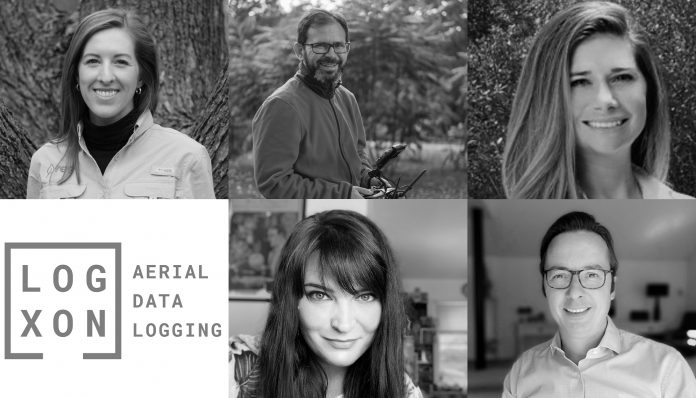 2021 EDVY Judges:
The final round of our 2021 Engineering Drone Video of the Year Contest will be judged by a panel of experts from throughout the industry.  The judging panel–consisting of professionals from drone pilots to executives to videographers– will select a winner to be announced in the July issue of Civil+Structural Engineer Magazine.
Resource Environmental Solutions (RES) is the nation's only fully scaled operating company providing comprehensive ecological restoration and water resource solutions.
Caitlin Burke is an Ecologist and FAA-licensed Drone Pilot with RES. Caitlin manages tasks for water resource and species habitat projects involving wetland ecology, wildlife biology, wetland and species regulations and permitting. She utilizes drone technology for project site planning, species monitoring and wetland delineation supplementation.
SPH Engineering is a multiproduct drone software company and UAV integration services provider. Founded in 2013 in Latvia (EU) as a UAV mission planning and flight control start-up, the company has evolved from a developer of a single flagman product UgCS to a market leader of multiple drone solutions. Today the company has created a rich global customer and reseller network in 150+ countries while over 45% of partners are located in North America.
Alexey Dobrobolsky is Chief Technical Officer, Member of The Board and Co-Founder at SPH Engineering. He has introduced a number of solutions recognized by the global market like the software to manage drone shows and  drone-based industrial product lines. As of today he is responsible for strategy management and development. He likes to work a lot in a field to test SPH solutions in real life scenarios.
Ms. Kelly Brezovar, PWS has a multi-disciplinary background in environmental services, including managing and leading projects for federal and state permitting, wetland delineations, threatened and endangered species surveys, ecological modeling, submerged aquatic vegetation (SAV) surveys, oyster surveys, nesting surveys, and environmental inspections throughout the southwest. Ms. Brezovar brings a wealth of experience from oil and gas, dredging, public infrastructure, private development, beneficial use, and mitigation projects. Ms. Brezovar has over 10 years of experience in environmental consulting as a professional wetland scientist, USFWS permitted wildlife biologist, and FAA certified drone pilot.
The team at LOGXON has specialized in the use of drones since 2008 and has established itself as a full service provider concerning drones in the ever expanding industry of data gathering. Our company's focus is the gathering of 3D (measurement) data and the creation of media-related content for a wide range of commercial and industrial sectors. Many years of international project experience and our own diverse fleet of drones and the latest sensors allow us to offer a wide range of drone services around the world. Our pilots are highly qualified, experienced, and possess all licenses for deploying drones professionally.
Vincent Haldy is the co-founder and lead drone pilot in the organization. He has worked in this field since 2008. He is also the co-founder of the aerial cinematography company SKYNAMIC.
Margot's background in videography and editing began when she was the Art Director for two television stations. She ran around with the production crew as an extra hand at shoots. This gave her just enough experience in lighting, audio and video to jump in head-first when she was offered another position as the lead promotions producer within the same company. Along with the Creative Director, Margot worked in house and on location to film, edit and produce promotional videos of on-air talent, special event and sports content, and high level executive sponsorship commercials. After over 10 years of work in television, Margot joined Zweig Group, where she works to tell stories through video of the people and firms of the one industry that actually builds the world: the AEC.
Jean-Louis Weemaes – SkyeBase
SkyeBase is a total inspection service provider & inspection platform developer that helps asset owners and maintenance managers deploy and perform 100% uptime inspections with drones and sensors for the management of their critical assets. This with the aim of reducing costs and increasing efficiency in order to work in a more ecological and safe way with the maximum use of intelligent software supported by AI to obtain actionable data analyzes.
Jean-Louis Weemaes is Co-founder and CEO of SkyeBase. Jean-Louis' career focus always has been building total solutions on a national and international level. SkyeBase offers the industry a total asset inspection solution by combining drone technology and data technology. By applying this digital transformation SkyeBase strive towards better, faster and safer inspection process.
Will's roots in the UAS world run deep. With his first job being in a hobby shop, Will quite literally got into the drone industry at the ground level. Shortly after getting involved in the industry, Will and his father were issued the first FAA Section 333 exemption in the state of Arkansas to operate UAS systems commercially under the business Airborne Information Systems (AIS), a subsidiary of Aerial Patrol, Inc. AIS has since fully merged with Aerial Patrol and still provides UAS services to Utility companies across Arkansas under FAR Part 107. Will is also an FAA Safety Team Representative who focuses his efforts on the responsible sharing of airspace between UAS Systems and manned aircraft given his passion for both manned and unmanned aviation. After serving as Director of Operations and Aerial Cinematographer for a marketing startup for several years, Will recently joined Zweig Group as a Mergers & Acquisitions Analyst.
---
Enter for a chance to see yourself featured on the cover of Civil+Structural Engineer Magazine as well as various UgCS software! More info

here

.