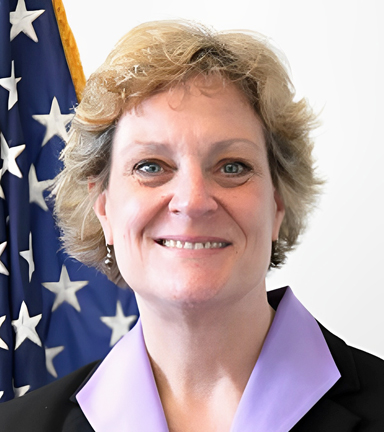 Laura Stagner, FAIA DBIA, PMP, has been appointed to the Charles Pankow Foundation Board of Directors.
Laura is the retired Assistant Commissioner for the Office of Project Delivery (OPD), part of the Office of Design and Construction for the U.S. General Services Administration (GSA). In this role, she led the successful consolidation of project management functions that were distributed throughout GSA into the OPD, evolving an organization that was responsible for capital projects into an organization that is now responsible for all projects, including capital, small, and reimbursable.
As the Assistant Commissioner for the Office of Project Delivery for the Public Buildings Service (PBS) of the GSA, Laura provided visionary, national leadership and high-level policy direction for the agency regarding the national project delivery program. She strengthened GSA's stewardship of 354 million square feet of real estate in over 2,000 communities nationwide for a capital construction program that averaged $10 billion work in progress per year. Laura's work elevated more than 500 properties to high performance through prudent investment.
Recognizing the need to transform PBS project delivery practice, Laura transitioned it from traditional, and highly litigious, project delivery methods to integrated, collaborative, designer-forward project delivery practices. She initiated the adoption of collaborative project delivery practices, ensuring that integrated project delivery teams delivered the capital program 98 percent on time and on budget. Under Laura's leadership, GSA issued the Design-Build/Design Excellence policy, updated project management and cost management policy, and expanded the project manager training and certification programs. With her guidance, PBS developed a Project Delivery Method selection tool to provide proactive project risk analysis, supporting collaborative decision-making and integrated project delivery teams.
"Laura Stagner has been a leader for advancing the performance of capital project delivery for the GSA, as well as a strong advocate for process improvement and optimization in the industry. She possesses an innate ability to understand and improve the processes and organizations she is involved with. She is an industry leader and a mentor for many," noted Greg Gidez, a member of the Charles Pankow Foundation Board of Directors.
Laura's contributions to the architectural profession are well recognized. She currently serves on the national board of the Design Build Institute of America. Laura previously chaired the American Institute of Architects (AIA) Project Delivery Knowledge Committee and also served on the national board of the Construction Management Association of America. She has received the GSA Administrator's Exceptional Service Award, the agency's PBS Leadership Award for Recovery Act Project Management Office, and dozens of building awards for high-performing federal projects under her leadership. In 2020, she was elevated to the AIA's College of Fellows.
Laura holds a bachelor's degree in Science (Architecture) from the University of Virginia, a master's degree in Architecture from the University of Michigan, and a master's degree in Science (Construction Management) from the University of Michigan. She holds a graduate certificate in Project Management from George Washington University.
The Charles Pankow Foundation (CPF) is a private and independent public benefit foundation providing leadership and catalytic funding to support game-changing research and industry collaborations to transform the architecture, engineering, and construction industry. www.pankowfoundation.org