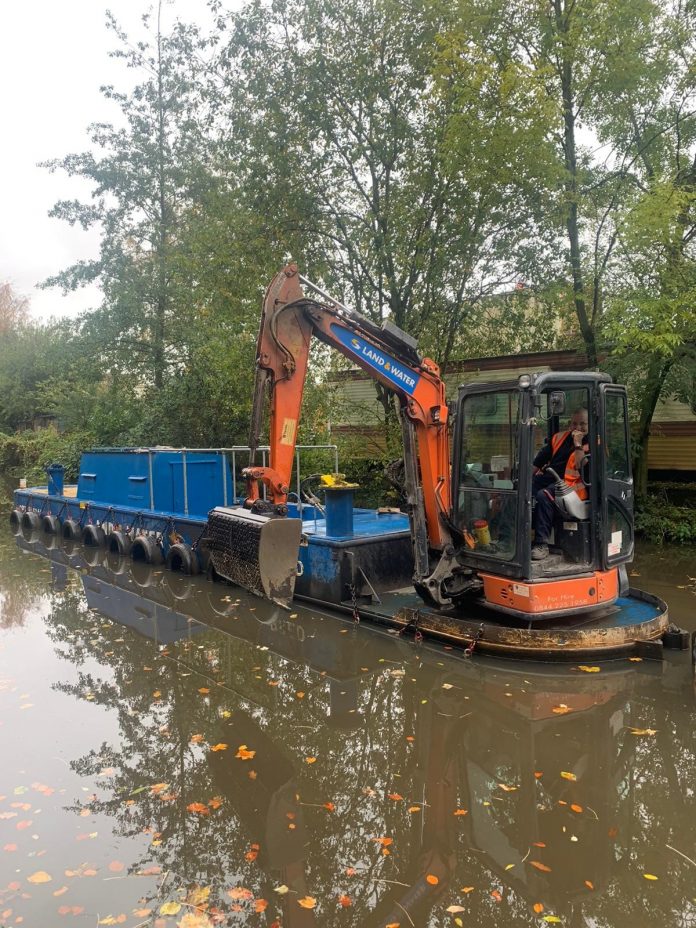 Leading wet civil engineering specialist, Land & Water, has started its final phase of dredging works at Peak Forest Canal in Manchester on behalf of the Canal & River Trust.
The works which started in September 2020, and are due to finish this month, has seen Land & Water dredge 14,000 tonnes of material, the equivalent of 3,111 Indian elephants, from Whaley Bridge up to Portland Basin. The material has been disposed of via Augean's Waste Facility with various off-load locations along the canal.
The works are to improve the efficiency of the Canal for boaters, safeguarding it for years to come as it boasts two Scheduled Ancient Monuments, the historic three-arch Marple Aqueduct and Bugsworth Basin, in its 15 mile length.
Lucy Lee, Contracts Manager at Land & Water, said: "We have loved being part of this project, helping to preserve a canal which contains such important parts of British history.
"As part of the works we were able to use our brand new, purpose built, bespoke narrowbeam dredger, Sedge. This piece of machinery is perfect for restricted areas, allowing us to dredge materials from places which may usually not be accessible."
Land & Water has worked alongside the Canal & River Trust for over 20 years, providing environmental solutions, from dredging to vegetation clearance, to waterways up and down the country. This is part of the wet civil engineering firm's commitment towards delivering, maintaining and sustaining the UK's natural capital.
About Land & Water
Land & Water is an award-winning inland waterway and coastal civil and environmental engineering company based in the UK. Throughout their 40-year history, their name has become synonymous with finding creative and effective solutions to complex challenges in the specialist environment where land and water meet. Often working in complex or sensitive habitats, their work is always completed with sympathy to the local surroundings, people and the environment.