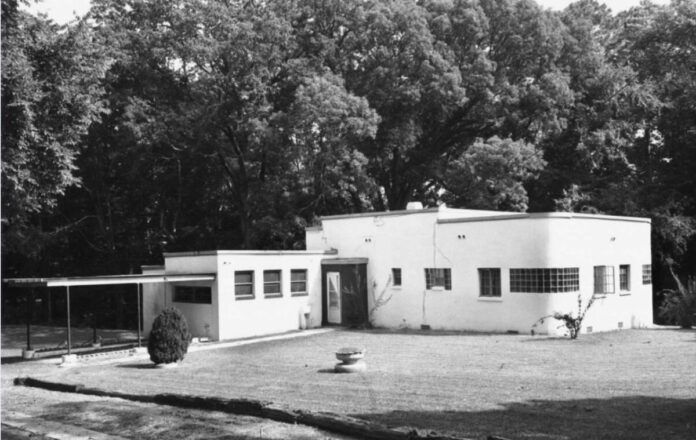 For consideration in Pride Month news, the pioneering African American woman architect Amaza Lee Meredith (born 1895) will be celebrated in the latest episodes of the New Angle: Voice audio documentary series created by Beverly Willis Architecture Foundation.
Amaza Lee Meredith's life, which included designing a summer destination for middle-class African Americans in Sag Harbor on the East End of Long Island in 1947, will soon be in the popular imagination: Actor Laurence Fishburne is producing a new HBOMax series based on Colson Whitehead's novel Sag Harbor.
Amaza Lee Meredith's audio documentary will be found here https://bwafnewanglevoice.libsyn.com (and everywhere people get their podcasts) later this month.
Beverly Willis Architecture Foundation (BWAF) executive director Cynthia Phifer Kracauer is available to talk about the series and the episode on Meredith. She conceived and produced the audio documentaries with noted writer and editor Alexandra Lange Ph.D. and the acclaimed producer Brandi Howell. The production team traveled to Charlottesville, Richmond, and Manassas, Va., to interview Baptist preachers and historians who document how Meredith founded a department at a university, taught art at Virginia State, and more.
While studying at Virginia Normal and Industrial Institute in Petersburg, Va., Meredith "began a sporadic but long-term love affair" with her teacher, Edna Meade Colson (1888-1985), according to historian Jacqueline Taylor in her book Suffragette City. In 1947, Meredith enrolled at Teachers College in New York City.
This time in New York influenced her work. The building image attached shows Azurest South (1939) in Petersburg, Va., one of Meredith's best documented works. The architect shared the International Style house with her partner Colson, a leading Black educator and activist.
Azurest South was listed on the National Register of Historic Places in 1993, and National Historic Landmark status is pending. On Sag Harbor, Azurest North — which Meredith developed with her sister Maude Terry — has been listed since 2019 as part of the Sag Harbor Hills, Azurest, and Ninevah Beach Subdivisions (SANS) Historic District. The Sag Harbor work includes two residences by Meredith, including her family's cottage where Meredith's drafting table could be found.
The podcast will debut soon. I'd be glad to connect you with the team behind New Angle: Voice, if it's of interest.