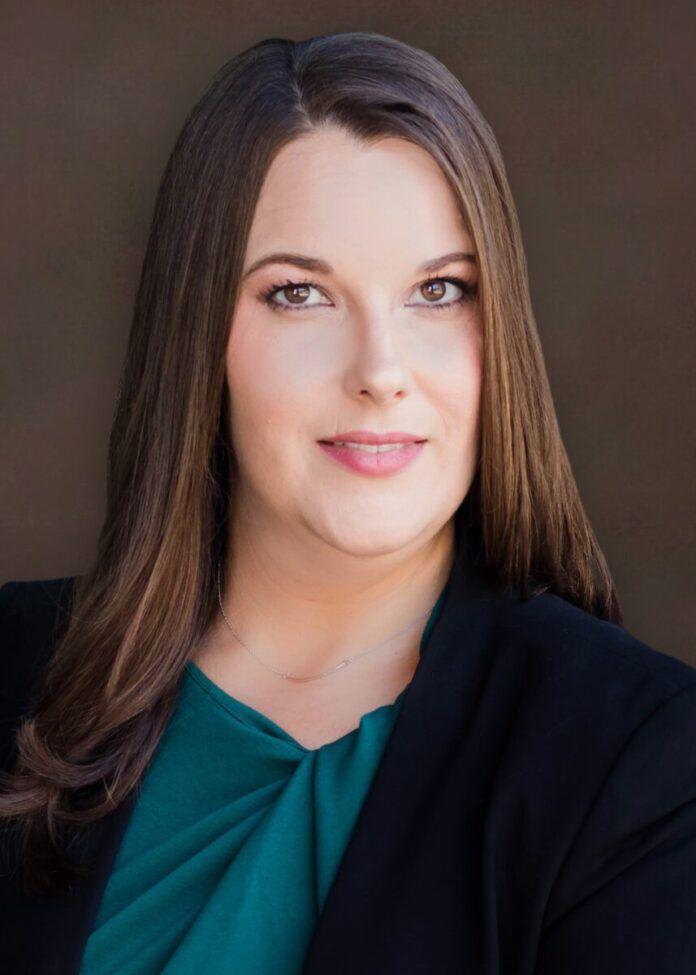 Jennifer Sloan Ziegler, PE, PhD, ENV SP, CECP, M.ASCE, has joined Neel-Schaffer as an Environmental Senior Project Manager. Based in Jackson, she will provide environmental and coastal engineering management and design services for clients across the country while also assisting in strategic business development pursuits of new clients.
Ziegler has 13 years of extensive and diverse experience as an environmental project engineer and manager working for consulting firms, a university, the U.S. Army Corps of Engineers, the U.S. Fish and Wildlife Service, and the United States Senate.
In May, she was singled out by Engineering News-Record as one of the nation's rising stars in professional engineering when she was named to the magazine's prestigious 2023 National Top 20 Under 40 list.
Ziegler called the selection "surreal," and added: "It felt nice to be recognized for all of the work and effort and dedication I have put in thus far in my career."
"We are very pleased to have Jennifer joining our firm to help strengthen our environmental engineering group," said Melinda McGrath, PE, Neel-Schaffer's Central Region Manager. "Her experience in Mississippi and across the Southeast will allow us to expand the services we can offer clients in the state and across the Neel-Schaffer footprint."
Ziegler said one of the reasons she joined Neel-Schaffer is the chance to work with McGrath, who was recently hired to manage Neel-Schaffer's 18 Central Region offices. McGrath has 30 years of experience and previously served as Executive Director for the Mississippi Department of Transportation.
"I'm excited about the culture and some of the recent hires," said Ziegler. "With Melinda, I'll be working with one of the titans in the engineering field."
Ziegler is active in multiple engineering organizations, including serving this year as Vice President of the Environmental & Water Resources Institute (EWRI) of the American Society of Civil Engineers (ASCE). Founded in 1999, the EWRI has 23,000 members worldwide and is ASCE's technical source for environmental and water-related issues.
Ziegler is a Registered Professional Engineer in Mississippi, Alabama, Tennessee, Louisiana, Florida, Texas, Georgia Maryland, and Connecticut. She holds three degrees from Mississippi State University: Doctor of Philosophy in Civil Engineering, Master of Science in Civil Engineering-Water Resources, and a Bachelor of Science in Civil and Environmental Engineering. She has a master's Certificate in Coastal Engineering from the University of New Orleans and is certified as an Envision Sustainability Professional and Certified Erosion Control Person.