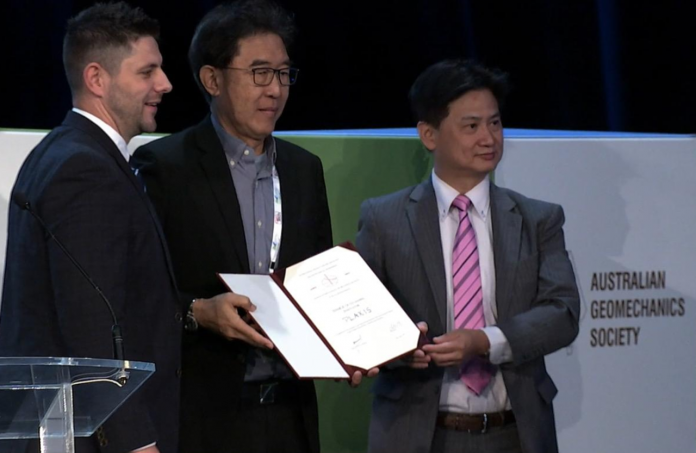 Sydney: PLAXIS geotechnical analysis software has been named as Outstanding Innovation Award winner at the 20th International Conference on Soil Mechanics and Geotechnical Engineering (ICSMGE) in Sydney.
PLAXIS helps geotechnical engineers solve common and complex challenges to reduce overall project risk, costs, and delays. It offers advanced analysis capabilities to conquer excavation, foundation, tunnelling, and other infrastructure projects with confidence.
Now part of Seequent's portfolio of geotechnical solutions within Bentley Systems, PLAXIS started as a research project at Delft's University of Technology in the Netherlands. Backed by a talented team and heavy investment in world-beating research and development, PLAXIS has evolved to become a leader in geotechnical software innovation.
The Outstanding Innovator award from ISSMGE recognises "innovations in geo-engineering that have a pronounced impact on geo-engineering practice, research, and education." The evaluation criteria included major or unprecedented achievements that led to "a major advancement in our profession."
PLAXIS is an essential part of the Seequent portfolio which helps the geoscience disciplines improve subsurface intelligence. Complemented by solutions such as GeoStudio, OpenGround for geotechnical data management and Leapfrog Works for geological modelling, PLAXIS helps pave the way for connected digital workflows across the project lifecycle.
Seequent's Paul Grunau, Senior Vice President of Geotechnical Solutions said, "This recognition is the equivalent of a "Lifetime Achievement" award and honours the decades of innovation that PLAXIS has brought to the international geotechnical engineering community.
"This recognition is incredibly motivating for us as we propel PLAXIS innovation forward to meet the sustainable infrastructure needs of a rapidly changing world."