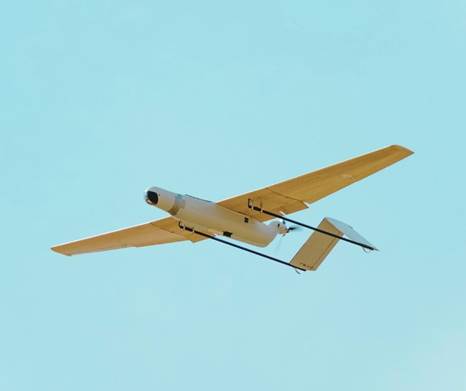 The global fixed wing drone market is estimated at US$ 7,085.1 million in 2023 and is expected to expand at a healthy 17.2% CAGR during the forecast years of 2023-2033. Aerial remote sensing products for critical infrastructure such as military bases, government buildings, airports and banks are the key market drivers for growth.
Fixed-wing drones provide fast, efficient and reliable service to law enforcement and military forces. This is because police and the military need quick and relevant information to respond quickly to any incident. These drones are a cost-effective option relative to man-hours and can help ensure public safety during investigations.
Get To Know More: https://www.factmr.com/report/fixed-wing-drone-market
According to the Police Forum, 80% to 90% of police worldwide are under-resourced and prefer cheap fixed-wing drones as an alternative to helicopters. Thus, the market growth for global fixed wing drone is expected to expand during the forecast period.
Key Takeaways from Market Study
The global fixed wing drone market is projected to reach US$ 34,643.5 million by 2033.
The market witnessed 15.4% CAGR between 2018 and 2022.
Filming & Photography in application segment dominates the market with 24.4% market share in 2023.
Under sales channel, offline channel fixed wing drone dominates the market and are valued at US$ 5,445.6 million in 2023.
Based on region, demand for fixed wing drone expected to increase at CAGR of 18.3% in East Asia during the forecast period.
"Agricultural Industry Preference for Low Cost Fixed Wing Drones to Boosts the Revenue Scale," says a Fact.MR analyst.
Market Development
Smart spraying and sowing is not the only way to increase efficiency, reduce costs and increase yields across the farm. Drones can also be used to map areas and gain new insights. DJI drones so far has spread over 350,000 square kilometres in terms of fleet penetration and coverage area. Over the expected period, these factors are likely to contribute to the growth of the global fixed-wing drone market. Farmers manage their crops to ensure efficiency of inputs such as water and fertilizer to maximize productivity, quality and yield. The term also includes minimizing pests, unwanted flooding, and disease. Drones allow farmers to constantly monitor the condition of their crops and livestock from the air, quickly spotting problems that ground-level spot checks cannot.