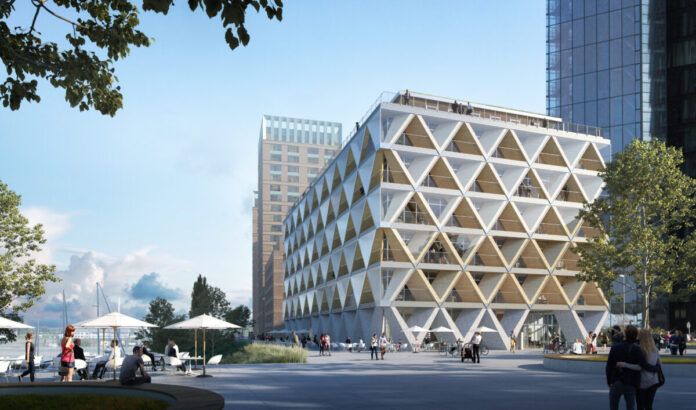 Ideate Software, an Autodesk® AEC Industry Partner and Autodesk® Authorized Developer, presents its latest customer spotlight. This story is about HPP Architects, one of Europe's leading architectural partnerships. HPP comprises a global team of more than 480 architects, engineers, urban designers, and specialists in 13 offices, including eight regional offices in Germany and five international branches in Turkey, China, and the Netherlands.
Sandra Bethke, BIM Manager/IT, HPP, said, "HPP has been successfully using Ideate Software tools for many years. We use Ideate BIMLink the most, and it saves us a lot of time by enabling us to export data to Excel where people who don't know Revit can audit data, enter new data, and update existing data."
When providing an example, Sandra shared how HPP uses Ideate BIMLink to export component lists from Autodesk Revit® models into Microsoft Excel files and then makes them available to specialist planners who quickly and easily fill in parameter values using familiar Excel tools. When the data is imported back into Revit, the completed parameter data is automatically assigned to the respective components. "This way of working saves a lot of time, especially in very large component lists, such as doors," said Sandra.
Read Spotlight on HPP for more.
Visit www.ideatesoftware.com to learn how Ideate Software add-ins for Revit help users save time, increase model accuracy, improve deliverables, and elevate design. Give them a try by downloading trial versions or purchasing the bundle for access to Ideate BIMLink, Ideate Explorer, Ideate Sticky, IdeateApps, and Ideate StyleManager for six months.