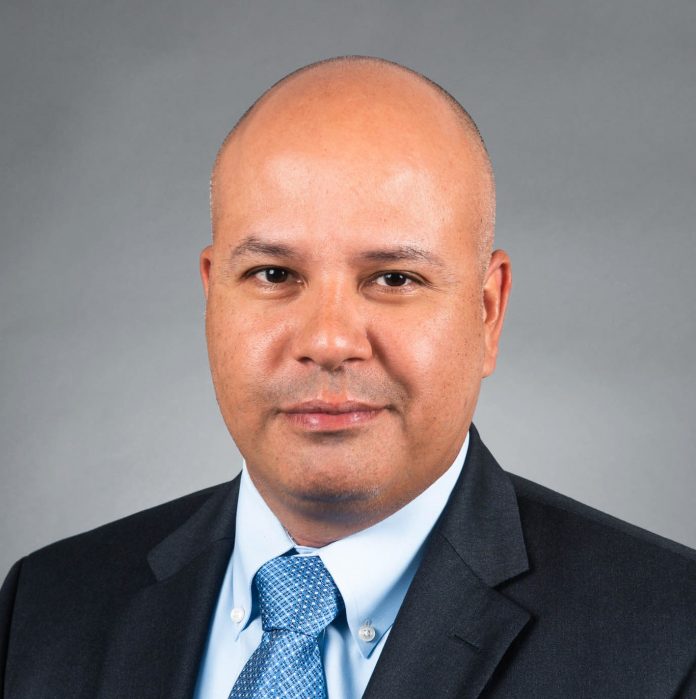 SAN ANTONIO – Dec. 11, 2019 – Freese and Nichols, Inc., has named Chris Trevino, PE, CCM, as Group Manager for Transportation Design projects in Central Texas. He brings more than 15 years of experience in design, program management and construction to complete major roadway and bridge projects.
Trevino started his career with the Texas Department of Transportation. More recently, he oversaw transportation improvements focused on major arterial roadways for the Alamo Regional Mobility Authority in Bexar County. He is a Certified Construction Manager and has experience in flood-control program management.
With his background, Trevino provides a regional perspective, experience working with public officials and agencies, and familiarity with TxDOT, Bexar County and other area stakeholders. Those qualities will help Freese and Nichols' transportation design team provide Central Texas clients with the customized solutions they need to address their infrastructure challenges.
"Chris has well-rounded knowledge of all major facets of transportation projects," said John New, Freese and Nichols' Central Texas Division Manager. "His knowledge about how public-sector entities work, and his strong technical skills can benefit our clients across the central region."
Trevino received his MBA from The University of Texas at San Antonio and his bachelor's degree in architectural engineering from The University of Texas at Austin.
About Freese and Nichols
Freese and Nichols, Inc. is a professional consulting firm serving clients across the Southeast and Southwest United States. With sustainability in mind, Freese and Nichols plans, designs and manages infrastructure projects. It is the first  firm to receive the Malcolm Baldrige National Quality Award. Learn more at www.freese.com.