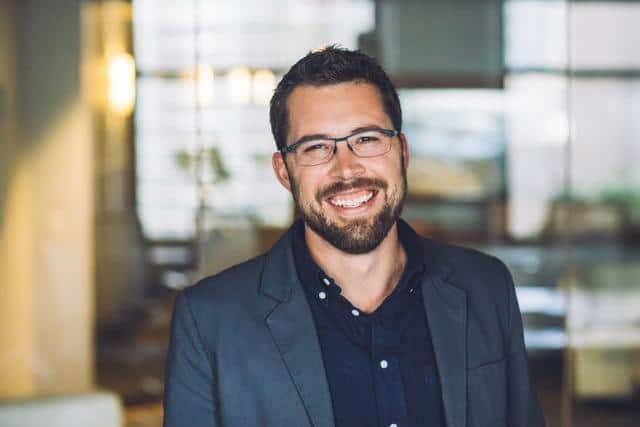 In today's rapidly changing landscape, how can organizations large and small, public and private, ensure their sustainability initiatives are successful and valuable?
A leader in Buro Happold's Chicago office and Board Chair for Illinois Green Alliance, expert and advisor Mike Stopka is in a position to share insights. His role includes advising varied clients around the country ranging from museums and universities to real estate owner-developers on "organizational sustainability" — not just how to reduce energy usage across a campus or portfolio, but also how to find the right staff and build teams with key skills to impact an organization's social and environmental footprint for lasting success.
Former director of sustainability for the University of Chicago, Stopka can discuss useful metrics, including the facts that green buildings have 2-3% higher lease rates, and that tenant health-and-wellness programs increase satisfaction and retention.
Trained as an architect and experienced with varied clients he has advised — included major corporations, startups, venture capital groups, cities, museums and schools — Stopka offers a high-level view and excellent resources. He created a successful consulting organization, MIST, and new sustainability plans for such real estate clients as Sterling Bay, Optima and Vornado Realty Trust, which have large property holdings, as well as institutions like Barnard College, Hawai'i Preparatory Academy, UC San Diego and the Field Museum of Natural History.
This experience helps Stopka merge Buro Happold's leadership in in 
Sustainability & Analytics
 with the global firm's acclaimed 
Cities
 practice, creating fine-tuned sustainability plans with both granular detail and a broad understanding at the larger campus and regional scales.
"The key questions we're working to answer is, what does sustainability mean at your organization?" Stopka explains. "We're helping large organizations understand not just what to manage — energy, waste, wellness, and the like — but also why they are doing it, who can manage the process, and how their culture benefits from these vitally important long-term, big-picture initiatives."
For interviews and imagery, contact C.C. Sullivan.