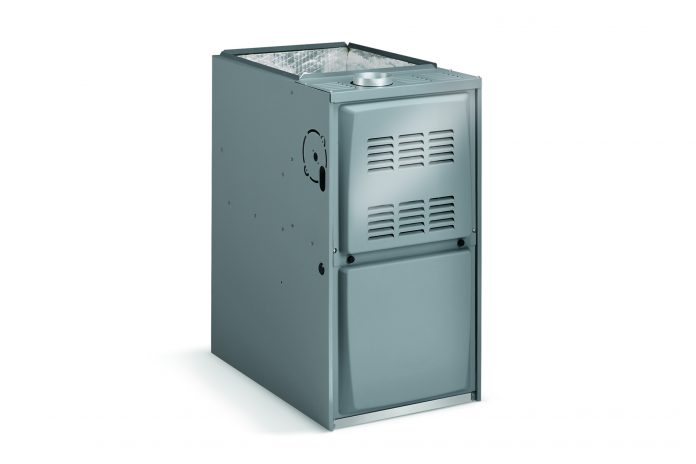 West Columbia, South Carolina – Allied Air Enterprises™, a Lennox International Inc. Company, has expanded its gas furnace offering with the Ducane™, Concord® and Allied™ 80G2E 80% Two-Stage Constant Torque (CT) gas furnace with easy-to-sell benefits and providing a smoother progression from entry-level single stage product to two-stage true variable speed furnaces.
"With a thoughtful design that helps reduce installation time, the new 80G2E Two-Stage CT Gas Furnace represents excellent performance and reliability," said Trent Davis, Director of Marketing, Allied Air Enterprises. "Dealers now have an option with a two-stage gas system that adjusts its heat output based on the conditions inside the home, making it more efficient and affordable for customers."
For distributors and dealers looking for non-condensing gas furnace equipment, the 80G2E Two-Stage CT gas furnace is built for easy installation, serviceability and consistent temperatures while using less energy. With multiple configurations and built-in technology, the two-stage gas furnace offers dependable performance and supports independent wholesale distributors' over-the-counter business.
The 80G2E Two-Stage Gas Furnace Features:
Constant torque ECM blower motor helps produce consistent air flow and even temperatures
Two-stage gas valve adjusts heat output
Up-flow to horizontal conversion with no modifications or kits
Easy Installation with removable floor base and left or right side utility connections
Pre-bent and pre-drilled duct connection for easier coil and duct work connections
11,000 btu/h per burner helps reduce heat strain vs. traditional models (20 – 25k)
Square-wall pressure switch tubes help reduce hose kinks and callbacks
100% factory run tested to help ensure reliable start-up and operation
Limited Lifetime heat exchanger warranty†
10-year limited parts warranty†
When both comfort and price are important, the 80% 2-stage CT furnace provides the perfect solution to the homeowner. The two-stage gas valve and constant torque blower motor enhance comfort and reduce energy consumption across five different operating speeds.
For more information on the new Ducane, Concord and Allied 80G2E 80% Two-Stage CT Gas Furnace, please visit www.alliedair.com.
 †Timely registration required (except in California, Quebec, or any other jurisdiction where registration requirements to effectuate warranties are prohibited by law). We encourage you to read the full terms and conditions at www.ducanehvac.com, www.concord-air.com, and www.alliednow.com.