Aerial image of Big Allison Creek. Photo courtesy of Dewberry.
Fairfax, Va. — York County, S.C., selected Dewberry, a privately held professional services firm, to perform a force main replacement along Highway 274 from Crowder's Creek Pump Station to the Big Allison Creek Pump Station. The firm's Charlotte, N.C., office is providing design, permitting, bid, and construction administration services.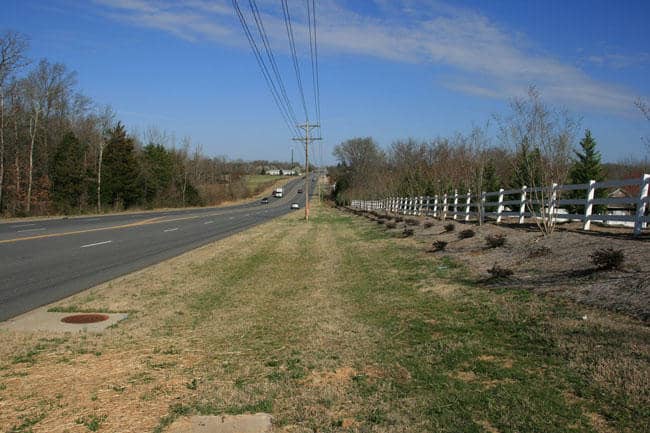 ---
Due to substantial development along the South Carolina Route 274 corridor and in the Lake Wylie community, the county has identified 28,000 feet of force main for replacement to meet increasing capacity needs. The project may include 1,000 feet of horizontal drilling of the force main under Big Allison Creek. Public outreach events are planned to keep community members informed of the project plan and timeline.
"Participating in public outreach events will allow us to engage community members about routing and construction plans as well as the timing of the project," said Dewberry Vice President and Project Manager Skip Notte, PE, LEED AP.