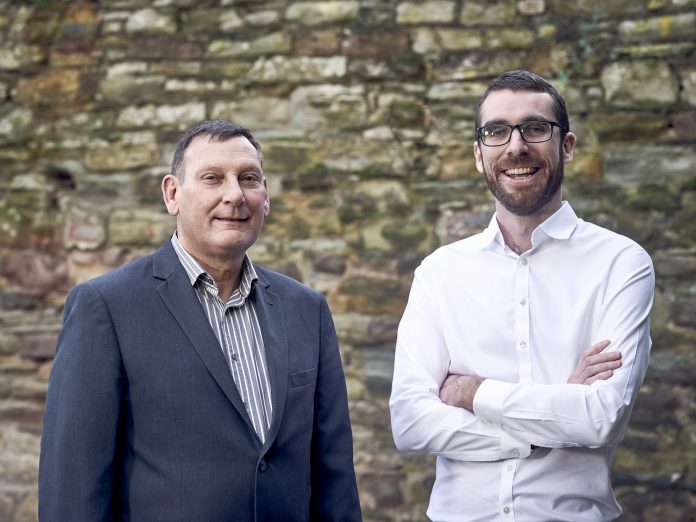 TWO businesses are celebrating success on a new £7m waste management framework after forming a joint venture.
Nuclear Waste Solutions – formed by React Engineering and Shepley Engineers Ltd – has won a place on the four-year framework with the Low Level Waste Repository Ltd (LLWR) to provide Expert Support and Alternative Treatment (ESAT) Framework.
LLWR is leading the implementation of the UK Strategy for the Management of Solid Low Level Radioactive Waste from the Nuclear Industry.
At the heart of LLWR's mission is the provision of treatment and disposal services which provide  alternative options to waste producers to preserve the capacity at the Low Level Waste Repository and deliver value to its stakeholders including the UK taxpayer.
After winning the ESAT framework contract, Nuclear Waste Solutions will provide LLWR and waste generators throughout the UK, with a flexible, highly capable, efficient and client-focussed service offering.
This agile approach will enable Nuclear Waste Solutions to efficiently undertake a full range of projects from small scale consultancy or specialist technical support tasks, through to multi-million pound, full-lifecycle waste management projects involving engineering design and installation activities as well as support to on-site operations.
React and Shepley have a long history and track record of working closely together to successfully deliver lifecycle waste management solutions across the NDA estate. Since 2006, both organisations have played a key role in the ongoing success of Cumbria Nuclear Solutions Limited (CNSL) at Sellafield and have collaborated successfully on a range of other projects and ventures across the NDA estate.
To deliver the broad range of requirements necessary for the ESAT framework, Nuclear Waste Solutions has supplemented its 'in-house' capability with a number of specialist subcontractors – Matom Limited; Westlakes Engineering Limited; Alpha Engineering Limited; RPS Consulting Services Limited; and Createc, who will work on different aspects of the contract.
Winning the framework contract work enables React and Shepley, based in the centre of Cleator Moor and Whitehaven respectively, to diversify inside and outside of the UK civil nuclear decommissioning sector, and further invest in the local community by providing career opportunities.
Phil Redfern, managing director of React, said: "We are very excited to see the opportunities this creates as it supports the diversification of our client base and further strengthens our existing commitment to provide employment opportunities in the West Cumbria community.
"Growing our businesses in this sustainable way enables us to create new employment and training opportunities for the people of West Cumbria, both directly with our own organisations, with our supply chain partners and with the broader economy."
Graduate opportunities, internships, and apprenticeships will be created throughout the four-year lifecycle of the contract.
Nick Houghton, managing director of Shepley Group, said: "We are pleased to be working with our partners React Engineering and our specialist supply chain to help deliver this exciting new opportunity. It is great to be able to work on another site in West Cumbria, which we hope will grow our business and create new jobs in the local area.
"Developing people, apprentices and the supply chain is the heart of what Shepley Engineers have been doing for over 70 years in West Cumbria and this framework opportunity will help us continue for many more years to come."