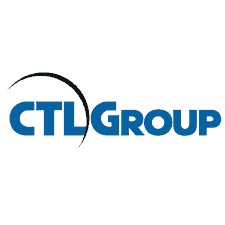 Giulia Alimonti, AIA, LEED AP was promoted to Principal Architect and Group Director, Architecture & Building Science. Alimonti has over 20 years' experience and specializes in building envelope consulting and commissioning for new building design and retrofit, rehabilitation/repair and historic preservation. She is a licensed architect in New York, Texas and Italy and leads CTLGroup's New York City office. She earned a Bachelor of Architecture in Architecture Technology from the University of Rome, Italy.
Kevin Arias was promoted to Chemist II, Analytical Chemistry. Arias specializes in X-Ray Fluorescence and X-Ray Diffraction Analysis as well as other qualitative and quantitative analytical chemistry techniques. Arias joined CTLGroup in 2019 and earned his Bachelor of Science in Biochemistry from the University of Illinois Chicago.
Jaclyn Ferraro was promoted to Senior Petrographer & Group Director of Concrete & Mortar Laboratories, while still holding the role of Group Director of Petrography as well. The laboratories Ferraro oversees serving clients from all around the world. She has 8 years' experience in forensic evaluation of concrete constituents and properties using microscopic and petrographic methods. Ferraro earned a Master of Science in Structural and Economic Geology from the University of Iowa.
Simonida Grubjesic, Ph.D. was promoted to Senior Scientist & Laboratory Manager, Analytical Chemistry. Dr. Grubjesic oversees CTLGroup's chemistry laboratory and is a consultant with CTLGroup's Materials Practice. A renowned expert, Dr. Grubjesic's professional practice focuses on forensic investigation, materials characterization and development of construction and CASE materials, organic and polymer materials, and solving materials related challenges for clients coming from diverse markets. She earned her Ph.D. in Organic Chemistry from the University of Illinois at Chicago.
Mike Klaric was promoted to Technical Specialist & Safety Coordinator. Klaric has over 16 years of extensive experience in performing non-destructive testing, condition assessments, forensic investigations, and laboratory tests involving ASTM standards and specifications. He has provided field assistance on flooring and structural evaluation projects and has also been involved in concrete and aggregates, tensile bond pull-off testing, and relative humidity testing of concrete floor slabs. He has experience with evaluation of materials that include concrete, mortar, grout, brick, concrete block, terrazzo, resilient flooring covering hardwood, self-leveling underlayment, and epoxy coating. He has supported hundreds of complex diagnostic assessments throughout the United States and abroad.
Spencer Robinson was promoted to Technician II, Structural & Transportation Laboratory. Robinson has nearly four years' experience in conducting a variety of qualification and product performance testing for structural components in the rail and bridge sectors. He is adept at performing fatigue and tensile testing on cable strands as well as testing post-installed adhesive anchors in concrete.
Antony Serna was promoted to Technician II, Concrete Laboratory. Serna conducts a variety of performance tests involving concrete structures for clients across the country.
"In addition to exceeding our revenue targets in the first quarter, CTLGroup has achieved some significant milestones in the past year. We expanded our New York City office as well as our service offerings in multiple practices. These individuals have contributed to these achievements, and we look forward their continued success at CTLGroup," said Dennis McCann, Ph.D., P.E., President at CTLGroup.