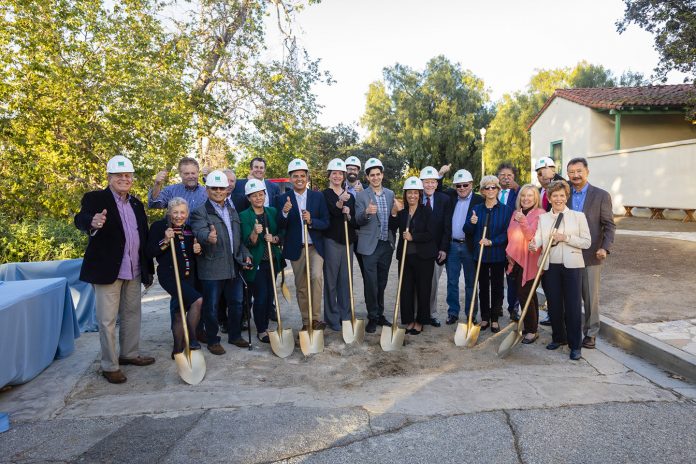 The Port of Long Beach Community Grants Program has been bestowed with a prestigious Sustainability Award by the Southern California Association of Governments, in recognition of the $65 million-plus initiative's efforts to mitigate the effects of goods movement on local neighborhoods.
SCAG gave the prize to the Port this month in the annual award's Equity category, which honors projects advancing equity and facilitating the growth of healthy, livable, sustainable, and economically resilient communities that are traditionally marginalized, vulnerable and/or underrepresented.
"One of the ways we stand out from competing ports is a commitment to reducing the impacts of port operations in innovative ways," said Long Beach Harbor Commission President Steven Neal. "An important tool for this is the Community Grants Program, which for more than 10 years has funded community-based projects to reduce the harmful effects of port operations, with air filters for classrooms, mobile health screenings, and asthma education programs for residents and tree plantings. We're grateful for this recognition."
"This program is a part of a holistic approach to sustainability that has resulted in the most dramatic and substantial environmental progress ever seen in the goods movement industry," said Port of Long Beach Executive Director Mario Cordero. "I'd like to thank SCAG for the award, and our dedicated staff who run this program, eliminating overhead and ensuring all of the funding goes to the community."
Projects receiving funding from the Community Grants Program must be located in the designated eligibility zone. The zone is identified as the area most impacted by port operations, and starts in downtown Long Beach and extends north along Interstate 710. It includes parts of Wilmington, Carson, Compton and Paramount.
The Community Grants Program was created to help those in the community who are most vulnerable to port-related impacts. Combined with a previous program started in 2009, it is the largest voluntary port mitigation initiative in the country. To date, $31.5 million has been committed. Learn more at www.polb.com/grants.
The Port of Long Beach is one of the world's premier seaports, a gateway for trans-Pacific trade and a trailblazer in goods movement and environmental stewardship. As the second-busiest container seaport in the United States, the Port handles trade valued at more than $200 billion annually and supports 2.6 million trade-related jobs across the nation, including 575,000 in Southern California.