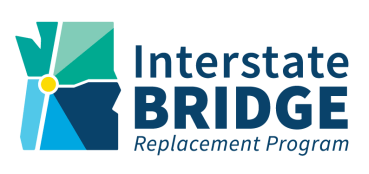 VANCOUVER, WASH. – The bi-state Interstate Bridge Replacement program will host in-person neighborhood forums on Wednesday, May 31 in Vancouver and Tuesday, June 6 in Portland, Ore. Community members are invited to participate and ask questions. Program staff will be available to provide information and answer questions.
Interstate Bridge Replacement Program neighborhood forums:
When: 5 to 8 p.m., Wednesday, May 31
Where: Vancouver Community Library, Columbia Room, 901 C Street, Vancouver, Washington 98660
When: 5 to 8 p.m., Tuesday, June 6
Where: Oregon Association of Minority Entrepreneurs, Large Conference Room, 731 N Hayden Meadows Drive, Portland, Oregon 97217
Details: No formal presentations will be provided. Attendees are welcome to come and go at their leisure during the three-hour events to view maps, design visualizations and program information on the following topics: 
Program overview including schedule, cost and funding estimates
National Environmental Policy Act process
Design options being studied
National Historic Preservation Act process to identify historic properties
Urban design work
Future and ongoing community engagement opportunities
Questions about the neighborhood forums or other topics may be sent to info@interstatebridge.org.