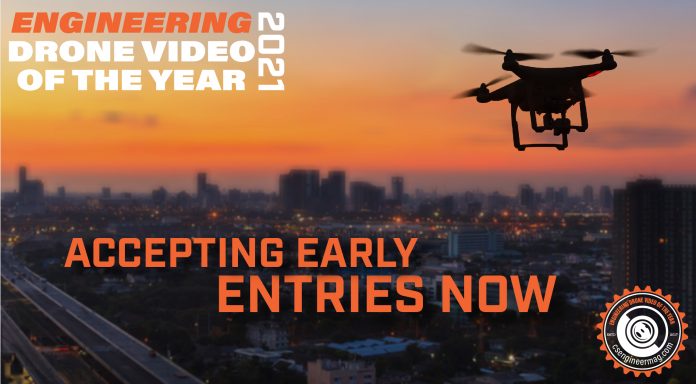 Civil + Structural Engineer Media has announced that they are accepting submissions for the 2021 Engineering Drone Video of the Year (EDVY) Competition through April 30th, 2021. 
Videos must be original, comprised of video footage gathered with a drone or other UAV/S, and should feature an engineering or construction project.  Additionally, videos should be between 1:00-5:00 in length.
Three finalists will be selected by C+S readers between May 3rd and May 21st via online voting.
Prizes for the winning video to be announced soon.
Last year's winner: https://live-cs-engineer-magazine.pantheonsite.io/engineering-drone-video-year/
Sponsorship and advertising opportunities available.