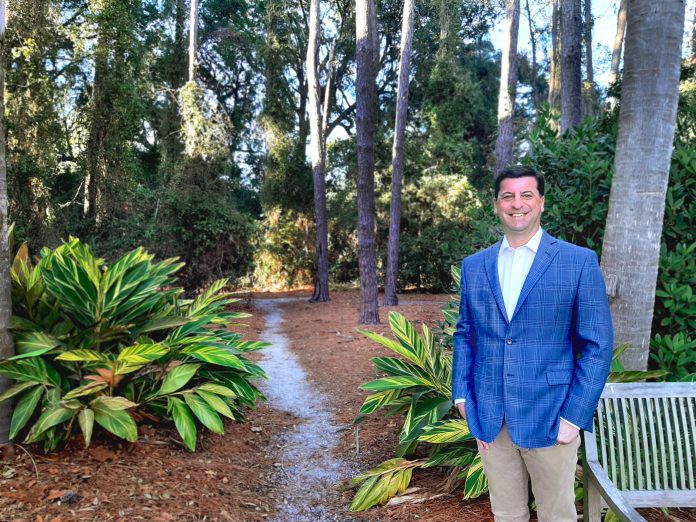 CHARLESTON, SC — Thomas & Hutton (T&H), a southeastern consulting and design firm with an emphasis on land development and infrastructure, names Chris Magaldi, PE as Regional Director for its Charleston region. Magaldi's responsibilities will include business development and maintaining client relationships for all departments in the Charleston area, including Charleston, Berkeley, and Dorchester Counties.
Magaldi joined T&H in 2012 as a Project Manager in the Charleston Civil Department and quickly became a Group Leader. Magaldi was named a shareholder in 2015 and has 24 years of experience in project development and design. In his decade at T&H, Magaldi has served a key role in several projects that shape the Charleston region, such as WestEdge, Summers Corner, Cainhoy, and The Ponds.
Magaldi is a graduate of Clemson University where he obtained his Bachelor of Science in Civil Engineering. He holds his Professional Engineer (PE) license in Georgia and South Carolina. Magaldi is an active member of American Society of Civil Engineers, Civil Engineering Club of Charleston, National Society of Professional Engineers, Charleston Home Builders Association, and the Urban Land Institute. He currently serves on the Charleston Chamber of Commerce Regional Policy Committee and Trident Technical College Engineering Tech Advisory Committee.
"It's exciting to move into this new role and to continue to build on the solid foundation of my predecessors. As the Charleston market expands, Thomas & Hutton is extraordinarily well-positioned to help lead the region through thoughtful design and consulting. Thomas & Hutton is a special place. The people, culture, and quality of work are second to none. We look forward to sustaining that excellence and embrace the new opportunities ahead," Magaldi said.
Magaldi succeeds Steve Dudash, PLA as Charleston Regional Director. Dudash's wealth of knowledge and experience propelled T&H's role in residential and recreational projects throughout the region, such as Battery Park Pedestrian Bridge, Daniel Island Waterfront, Captain's Island, and Palmetto Bluff Riverside Village. Dudash has T&H's full support in his next professional endeavor with Jamestown Properties, working on the Naval Yard Development in North Charleston.
"Steve has been a key part of the Thomas & Hutton family for over seven years. In that time, our presence in the Charleston region has grown by over 70-percent. Steve is well known across the state and has been the driving force behind Thomas & Hutton's expansion into many new and exciting markets. Chris' knowledge of the Charleston region and our services makes him a natural choice to succeed Steve as Regional Director. T&H's Regional Directors are outwardly focused problem solvers working on new relationships and projects, and Chris embodies that sentiment. We are enthusiastic about the future of our Charleston region with Chris at the helm," Sam McCachern, PE, T&H President and CEO said.